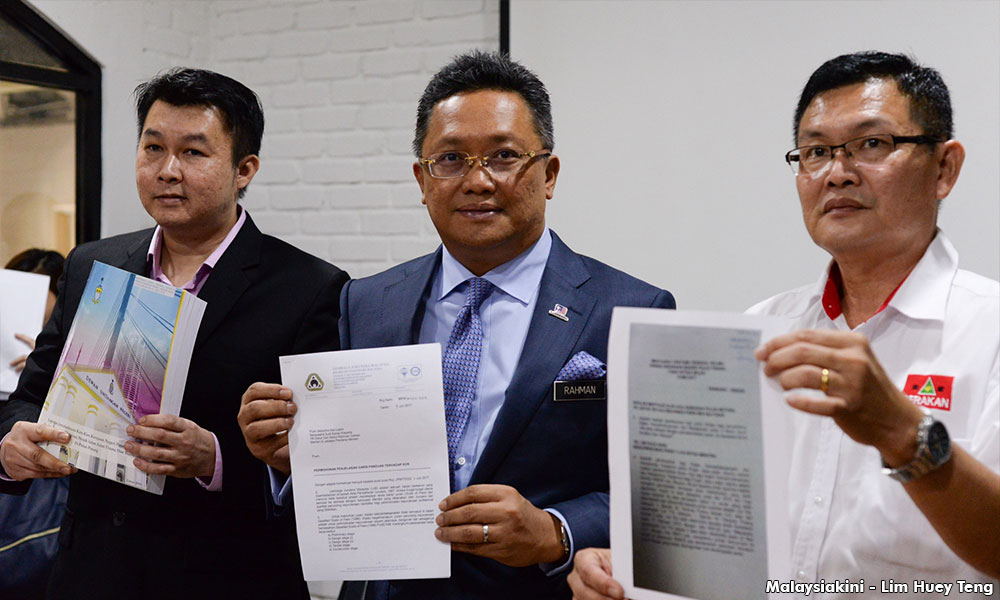 The Penang government has been given one week to respond to allegations that they overpaid in consultancy fees over three new roads that were part of the state's undersea tunnel project.
BN strategic communications (BNSC) team director Abdul Rahman Dahlan said his team will submit evidence to the Malaysian Anti-Corruption Commission (MACC) if the state government fails to respond.
"Let's say we give them a week, let them celebrate Hari Raya Aidilfitri first.
"We want to give them a chance to respond. We didn't want them to say that we (BN) victimised them," Abdul Rahman told a press conference in Cyberjaya today.
The BNSC today cited a response it had gotten from the federal Board of Engineers stating that the Penang government had overpaid four times higher than the maximum gazetted rate for detailed design fees for three roads which were to be linked to the proposed undersea tunnel.
It said Penang had paid RM177.5 million for the design fees, which the Board of Engineers said should cost just RM41 million. The RM177.5 million figure was attributed to a report by Penang's Public Accounts Committee.
Abdul Rahman said he was not accusing the DAP state government of corruption, but said failure to address BNSC's queries may give that perception.
He also said other attempts by the BNSC to seek answers from the Penang government on other matters had proven unfruitful.
The proposed Penang undersea tunnel is a RM6.4 billion project to provide a third road link to the mainland.
The project was first mooted in 2013, but works have yet to begin, as the state government has yet to complete its report on the project to the federal government.
When contacted, Penang second deputy chief minister P Ramasamy dismissed the BNSC's claims and called it a "wild figment of imagination".
"As far as the Penang government is concerned the consultancy fees for the project are in accordance with the earlier request for proposal.
"The fees are considered reasonable well below the stipulated 10-15 percent of the total construction costs.
"The fees for the project hovers around 5.5 percent, well below the mark," Ramasamy told Malaysiakini.- Mkini