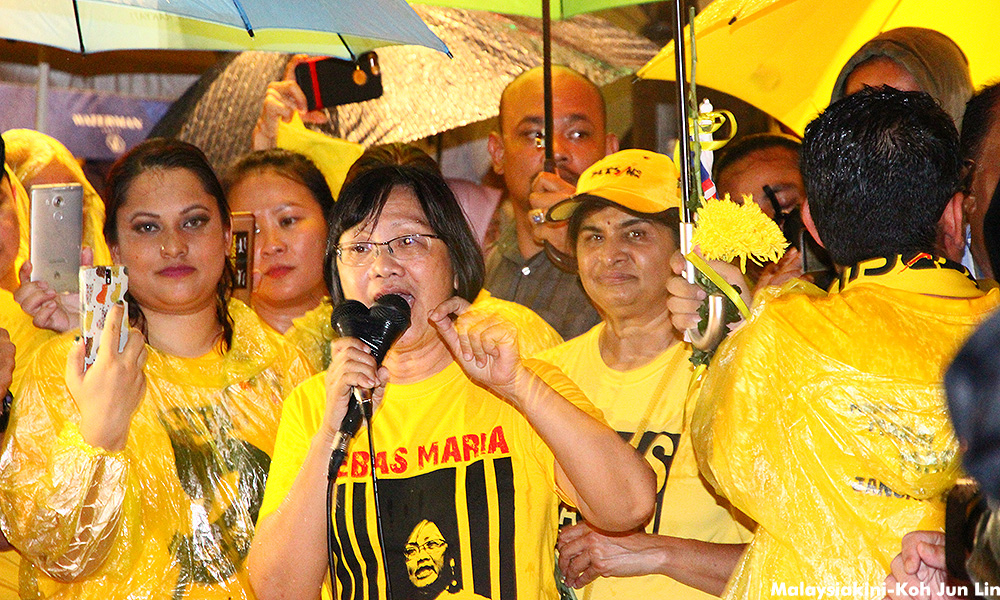 Bersih today submitted a memorandum to the Malaysian Human Rights Commission (Suhakam) to complain about alleged police harassment against the coalition.
In its memorandum, Bersih pointed out that police have conducted 119 arrests or investigations over Bersih-related activities between Oct 2016 and May 2017.
"This harassment is in itself a violation of freedom of expression as the arbitrary attempts to instil fear and the financial burden incurred by Bersih volunteers and staff creates a chilling effect for people to continue to speak out and voice their dissent.
"The 119 investigations or arrests have occurred as a result of individuals' work against corruption, electoral fraud and abuse of power.
"Bersih, therefore, calls upon Suhakam to exercise its functions and powers... to carry out an inquiry into the continued state harassment of human rights defenders involved in Bersih's activities by the police, the inspector-general of police, the Home Ministry and government," it said.
The memorandum was submitted by Bersih chairperson Maria Chin Abdullah and her deputy Shahrul Aman Mohd Saari at the Suhakam headquarters in Kuala Lumpur.
It was received by Suhakam commissioners Jerald Joseph, Lok Yim Pheng and Godfrey Gregory.
The memorandum also elaborated on the nature of investigation, which was broken down as follows:
63 investigations or arrests over Bersih 5 convoy roadshows.

36 investigations over Bersih 5 rally on Nov 19, 2016.

14 investigations related to Maria's detention.

Seven investigations over the Bebas Maria vigils.
It said the investigations were done under the Penal Code, Peaceful Assembly Act 2012, Sedition Act 1960 and Printing Presses and Publications Act 1984.- Mkini