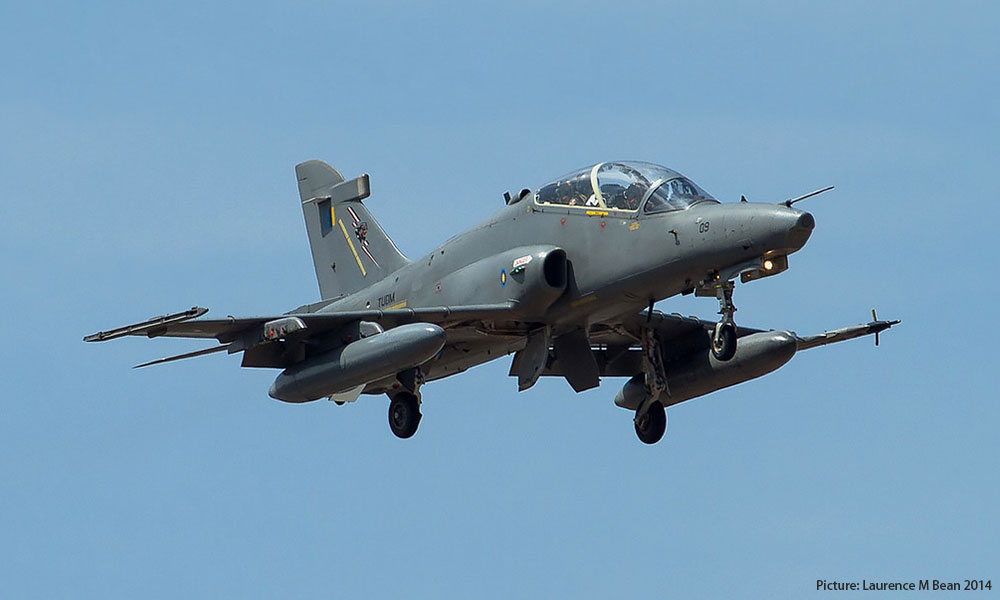 The pilots of a Royal Malaysian Air Force jet which was earlier reported as missing have been found dead.
The two pilots of Hawk 108 were found dead in a swamp near Chukai, Kemaman, Terengganu at 2.30pm today, tweeted Bernama.
According to reports, the two, identified by Astro Awani as Yazmi Mohamed Yusof and Mohd Hasri Zahari, were found less than 20 metres from one another, both with their parachutes on. The jet is however, still missing.
Contact with the jet was lost at 11.30am today, half an hour after it departed from the Kuantan airbase.
The Hawk 108 was believed to have gone missing while flying over the Terengganu and Pahang borders, north of Kuantan, the RMAF had said in a statement earlier.
The RMAF has six two-seat Hawk 108s which are used as training aircrafts.
The first of the Hawk 108 arrived in the 1990s.
Maklum mngenai pesawat

@airforcenextgen

yg dilapor terputus hubungan. Operasi mencari & menyelamat tlh dimulakan, sama2 kita doakan selamat

— Mohd Najib Tun Razak (@NajibRazak) June 15, 2017
-Mkini