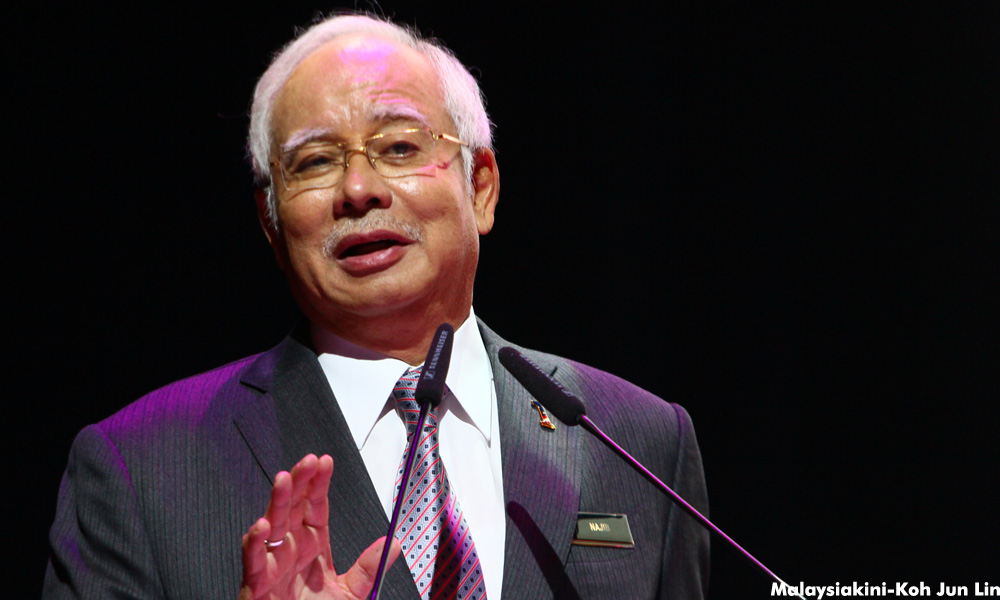 Prime Minister Najib Abdul Razak may have given a possible indicator of when the next general election will be held, after announcing the date for the tabling of Budget 2018 in Parliament.
According to a Bernama report on Najib's keynote address at the Budget 2018 Consultative Council Meeting in Putrajaya, the fiscal plan is expected to be tabled in Parliament on Oct 27.
This would be Najib's last budget before the current Parliament is automatically dissolved, on June 24 next year.
Even if Najib were to call for the election before that, announcing a fiscal plan would seem to indicate that he would at least do so after the budget is passed in the lower and upper houses of Parliament.
According to the Parliament website, at the time when the budget is tabled, the Dewan Rakyat will be in session from Oct 23 to Nov 30. The Dewan Negara or Senate will convene from Dec 4 to 19.
Waiting for Parliament to automatically dissolve next year will then give Najib almost six months to implement key aspects of his budget.
New projects, and possibility goodies...
This could include new projects and possibly goodies such as an increased amount of 1Malaysia People's Aid (BR1M).
However, this may not necessarily be the case. In 1999, then finance minister Daim Zainuddin tabled the Year 2000 budget in October 1999.
However, then prime minister Dr Mahathir Mohamad dissolved Parliament in November, even before the budget could be passed by Parliament.
Daim had to retable the budget in February 2000, after the geenral election was held.
An election must be held within 60 days of Parliament dissolving.
In his speech at the Budget 2018 meeting, the prime minister was reported as saying the government needed to be vigilant and continue creating buffers while promoting long-term economic growth and boosting exports amid a narrowing current account surplus.
"We need to engage in higher value-added activities to retain our comparative advantage and remain ahead of the competition. Due to these strengths, as well as the improving global outlook, our economy is on track to register higher growth of between 4.3 percent to 4.8 percent this year.
"Today, our economy is well-diversified in terms of sources of growth and revenue owing to the economic, financial and fiscal reforms the government has undertaken. These have left us well placed to weather both global and domestic economic challenges," Najib is quoted as saying by Bernama.- Mkini