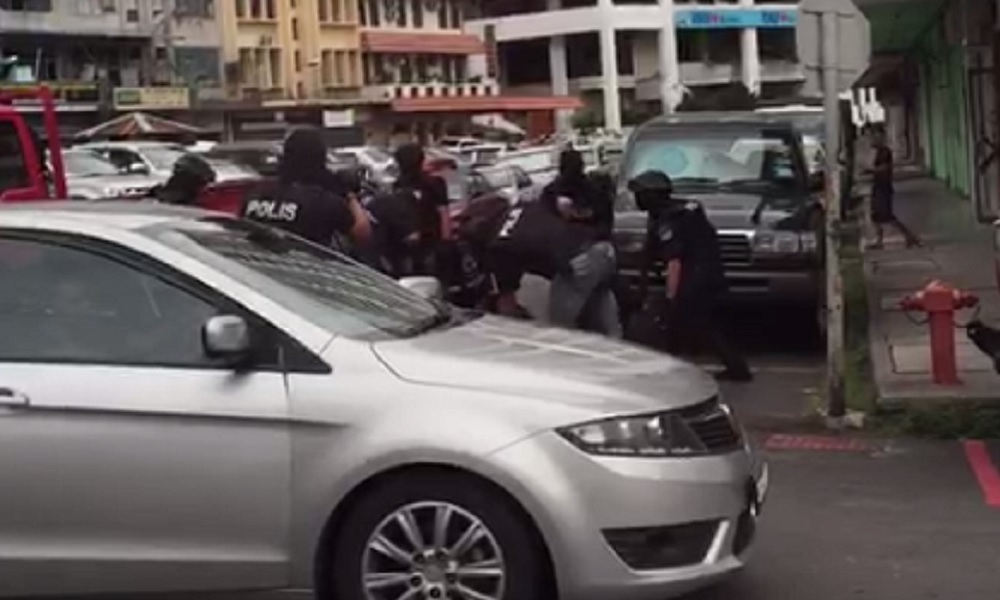 Dramatic scenes of police clad in balaclavas and equipped with assault rifles apprehending two individuals on the streets of Sandakan have gone viral on social media.
Two two individuals were believed to be suspects linked to the Islamic State (IS), according to the New Straits Times.
The operation was confirmed by the Special Branch's counter-terrorism division assistant director Ayob Khan Mydin Pitchay, said the report.
However, Ayob Khan declined to divulge details of the operation, stating that a statement will be issued later.
The duo was arrested near Masjid Jamek As-Sheikh Hasabollah at around noon today.
In the video, the police team can be seen moving in on two individuals wearing skull caps.
The duo, who appeared surprised, then got down onto the road as police handcuffed them while other officers secured the perimeter.
The police can also be seen asking bystanders to move away from the scene.

-Mkini