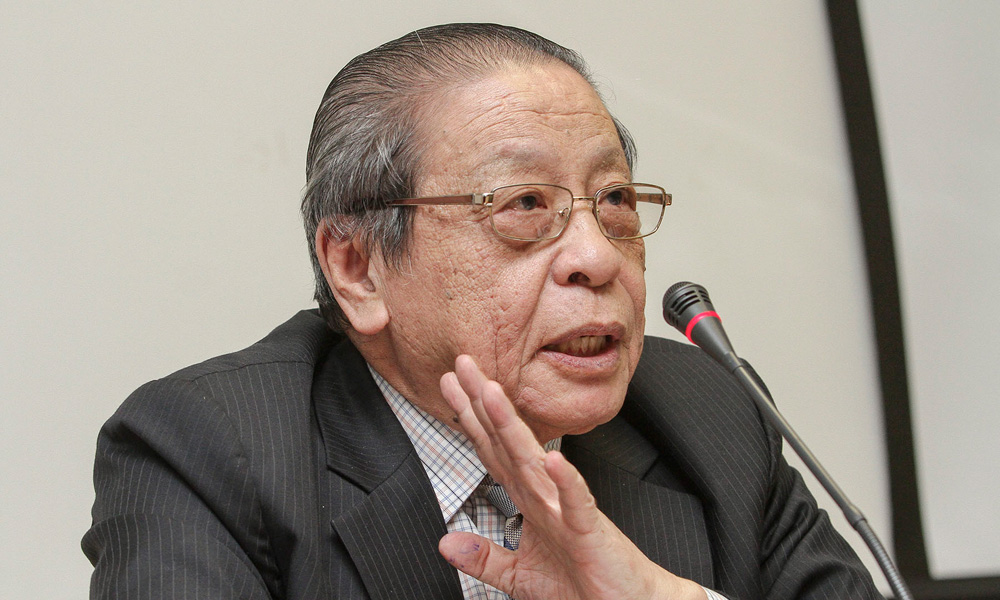 DAP parliamentary leader Lim Kit Siang has condemned the incident on Sunday where a Malacca MCA state exco member was called "kafir" (infidel).
State exco member Lim Ban Hong was purportedly referred to as "kafir" in a WhatsApp message last Sunday after he visited a multi-purpose hall near a mosque to hand out Hari Raya goodies.
"Extremism of whatever form must not be allowed to rear their ugly heads in plural Malaysia or the strength of Malaysia's diversity of races, religions, languages and cultures would become our fatal weaknesses to divide and tear the nation asunder," Kit Siang said in a statement today.
He pointed out that Malacca Chief Minister Idris Haron had said it was an "uncivilised and uncouth" thing to say, especially when Ban Hong was doing a noble deed by giving out goodies to the underprivileged.
It is even more important now than ever to stamp out extremism, Kit Siang said, as extremist forces are seeking to establish new grounds in Asia.
It was reported that the Islamic State is eyeing a new set-up in East Asia, covering Malaysia and Singapore as well.
The DAP veteran also pointed out that there have been many recent incidents of intolerance in Malaysia, such as the demand that non-Muslims should not participate in breaking-of-fast events, as well as the incident where Kluang MP Liew Chin Tong was roughed up during his visit to the Kluang Ramadan bazaar.
Malaysia should instead be setting an example of moderation, Kit Siang said.
"But we must not just preach the wassatiyyah principles of moderation, justice, balance and excellence in international platforms but fail to spread the same message among our people in the country," he said.- Mkini