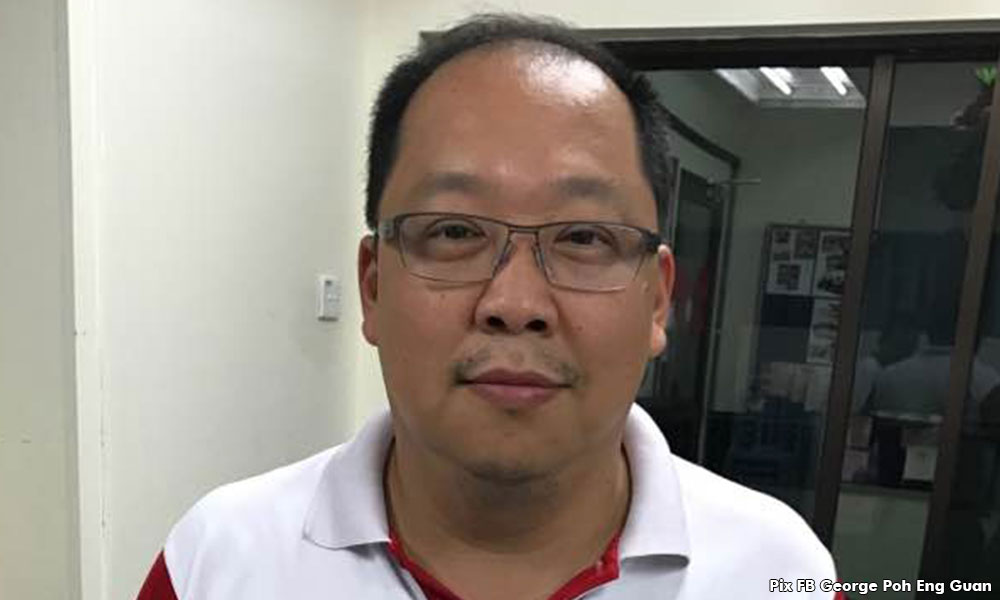 Johor DAP today demanded an apology from Umno's Mahkota assemblyperson Md Jais Sarday and Muar MP Razali Ibrahim for allegedly "lying" about a Ramadan bazaar in Kluang.
"I advise Jais and Razali to repent and end spreading slander and sowing hatred.
"As a senior exco member and deputy minister, they should show good example, inculcate unity and condemn thuggish behaviour...
"I urge Jais and Razali to stop the slander and to apologise for the baseless allegations made against the DAP and the Kluang MP," Johor DAP treasurer George Poh said today.
Md Jais, who is also Kluang Umno chief, and Razali claimed that traders at the bazaar were hostile to DAP's Kluang MP Liew Chin Tong during his visit there because DAP wanted the bazaar relocated.
Liew said the then Mengkibol assemblyperson from MCA, Gan Ping Sieu, had led the call to relocate the bazaar.
In response, Gan said he would not entertain attempts to drag MCA into the issue.
On June 10, Liew was chased out of the clothes section of the Ramadan bazaar in Kluang while distributing dates to the marketgoers.
This was the second time Liew was chased out from the same bazaar, with the previous
confrontation
having taken place in 2014.- Mkini