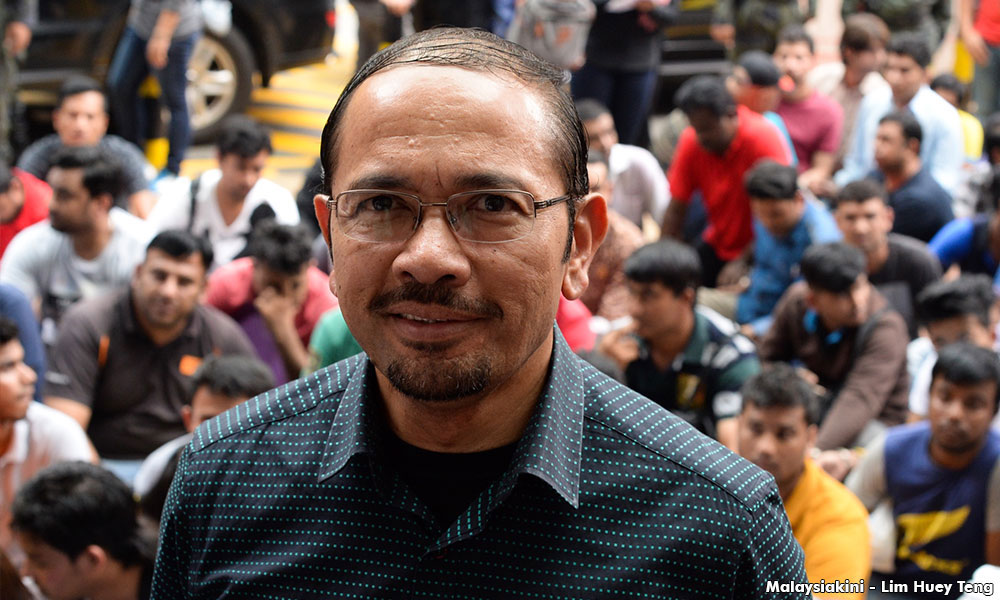 The Immigration Department has stressed that it takes "proactive measures" to ensure that deported illegal immigrants will not be able to return to Malaysia without valid reasons.
The department's director-general Mustafar Ali said this in response to PKR treasurer-general Tan Yee Kee who urged the authorities to not only deport immigrants but to ensure that they
do not return
, too.
Although Tan said she appreciated the work of the authorities thus far on this issue, she added that it was more important to ensure that deported illegal immigrants do not return to Malaysia easily.
Mustafar however explained that deported immigrants can be blacklisted between one to five years based on the offences committed.
"For serious cases, the department will blacklist them for life and they will not be able to enter Malaysia," said Mustafar in a statement today.
Apart from blacklisting them based on their information, the department also blacklists them via biometrics through their fingerprints.
"This has proven to be successful as the department has been able to detect attempts to re-enter the country by some deported illegal immigrants.
"The department also continues to work with other enforcement agencies to ensure that illegal immigrants will not be able to enter through routes that have not been gazetted as entry points."
Mustafar also revealed latest statistics involving illegal immigrants and foreign workers.
"Sixty-three thousand illegal immigrants had been deported in 2016 while 24,202 have been deported from January this year to June 4.
"The department has conducted 6,531 operations. From that, 70,565 people have been checked while 20,139 foreigners and 575 employers have been detained," he said.- Mkini