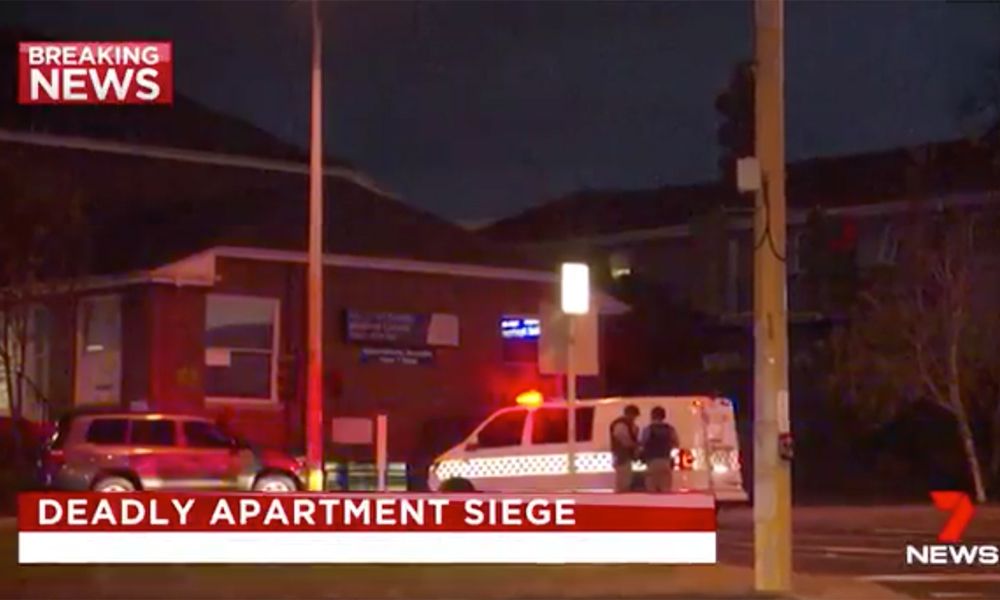 Australian police have shot dead a man after a hostage situation at an apartment building in a suburb of Melbourne today.
Police said they are investigating if the incident that unfolded in the evening is terrorism related.
The police were called in after an explosion was reported in the Bay Street apartment building in Brighton, where they found a dead man with a gunshot wound in the lobby. Another man held a woman against her will.
After police tried to negotiate, officers stormed the building and shot the man dead.
The police rescued the hostage unharmed, a statement by Victoria police said, but three policemen sustained non-life threatening injuries.
Local media reported saying a man had called Channel Seven News in Melbourne during the standoff with the police, saying "This is for IS (Islamic State). This is for Al Qaeda."
- dpa