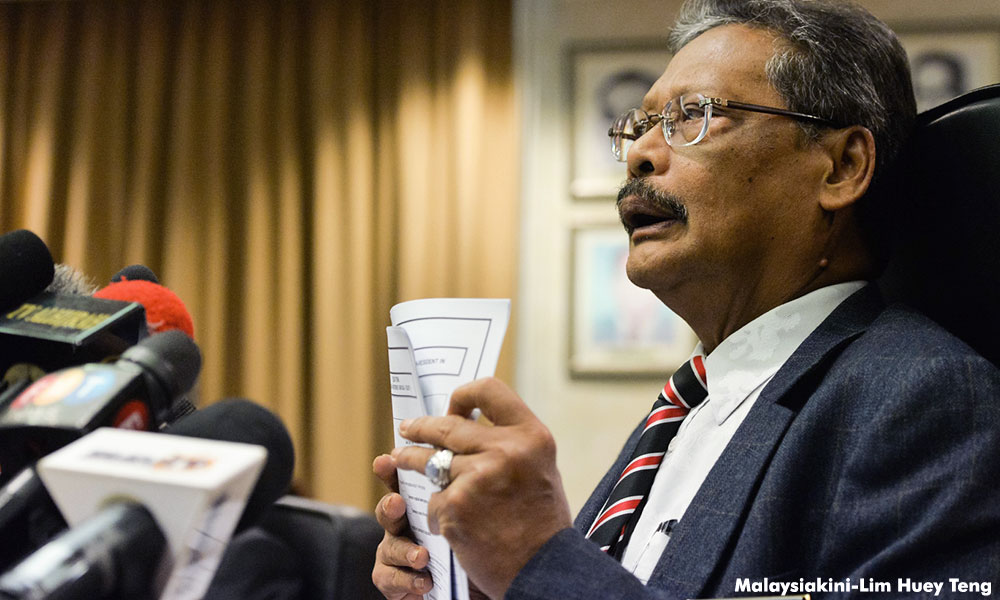 YOURSAY
| 'A civilised government would not allow money to be laundered on their soil.'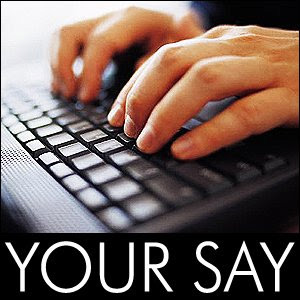 Peacemaker:
The American diplomatic corps must be laughing at the bunch of idiotic ministers Malaysians have appointed.
Ministers who spuriously accuse Washington of trying to bring down the Malaysian government when all that the Department of Justice (DOJ) is doing is its duty.
If Putrajaya feels so offended by the DOJ's suits, they should apply to intervene in the judicial process there.
Headhunter:
A civilised government would not allow money to be laundered on their soil, particularly if it is stolen by foreign heads of states from their own people. That's good governance.
And why are we still arguing who Malaysian Official 1 (MO1) is? Due to diplomatic niceties, the DOJ is not naming names, but it is obvious who they are pointing their finger at.
And that's the reason some BN leaders are trying to defend the indefensible, making fools of themselves in the process.
The Fog of Life:
It would appear that Umno leaders still do not (or don't want to) understand that the DOJ is fully satisfied that US$4.5 billion has been
allegedly misappropriated
from 1MDB.
Furthermore, Umno leaders need to understand that the DOJ is committed to the rule of law and are holding people to account for their alleged criminal acts.
Theft and money laundering are serious offences, and the US won't sit back and allow their financial system to be used by criminals.
To suggest the DOJ's actions are about toppling the Malaysian government is childish at best. Umno is no match for the DOJ's values and commitment to do the right thing. Rhetoric from Umno will not change anything.
How about Umno sending their brightest boys and girls to the DOJ to clarify the issues? Common sense, right? The fact that Umno has not done so has resulted, justifiably, in its conviction in the court of public opinion.
Anonymous 2439101477311390:
Yes, the DOJ and the US government is right to arrest money laundering in their own country. Malaysian Official 1 (MO1), ministers
Abdul Rahman Dahlan
and Umno information chief
Annuar Musa
, what do you have to say now?
Perhaps you can ask attorney-general (AG) Mohamed Apandi Ali and lawyer cum prosecutor Muhammad Shafee Abdullah to challenge the DOJ and the US government.
Anonymous #70881335:
Malaysia, 1MDB and MO1 are making news all over the world for the wrong reasons. And here, you've got half-witted persons trying to deny everything.
We, the rakyat, just want our money back, and justice to be done. Is that so difficult to understand?
Legit:
The DOJ is a fiercely independent institution, and they don't even bow to the whims and fancies of their own president. Malaysians can only envy the independence of such institutions, as our local institutions are completely the opposite.
It is an absolute shame that Malaysian 'leaders' hide behind their religion and race to justify their allegedly criminal and uncouth behaviour and blame other countries for trying to topple a Muslim government.
Malaysians and the world community at large know by now that it is not in the genes of these so-called 'leaders' to behave like adults and speak like respected statesmen. Shameful!
Mosquitobrain:
The coffin has been nailed from day one when the DOJ reported 1MDB's mega
money laundering
and MO1.
Since then, Umno's warlords have been scurrying all over trying hard to defend their master. The writing is all over the wall. How are they to defend the indefensible?
Anonymous_1419577444:
"The (US Embassy) spokesperson stressed that the DOJ suits were part of an initiative to protect US markets and financial systems from money launderers."
Wow! This is an outright insinuation that MOI, his wife, tycoon Jho Low and others are "money launderers" who took advantage of the US markets and financial systems, i.e. the markets and financial systems of another country.
The Malaysian government should lodge the strongest protest ever against the US, including asking the US ambassador to go home. Umno should launch a mass rally outside the US Embassy against this insult of the country's top official and his wife.
Anonymous 1034721438846003:
Najib, whether you like it or not, it looks like you have been framed.
Now is the opportunity to rise up like Zimbabwe President Robert Mugabe or Cuban dictator Fidel Castro. Go against Western imperialism, condemn their ideology, which is destroying Islamic values.
In the meantime, please go Riyadh to protest Saudi Arabia's intention to purchase battle-grade military weapons worth US$300 billion from the US. Also, question why your RM2.6 billion Saudi donor is working with them.
Spinnot:
According to
the website
of the Organized Crime and Corruption Reporting Project (OCCRP), China's anti-corruption authorities have recently published the foreign addresses of 22 of its "most wanted" graft suspects, who are living around the world in plain sight.
Ten of the suspects live in the US, five in Canada, four in New Zealand, and one each in Australia, the UK, and the small Caribbean nation of St Kitts and Nevis.
How nice it would be if the DOJ and the law enforcement agencies of the countries where the suspects are now residing, seize their assets too.
Anonymous 2362021442199789:
US President Donald Trump is too busy putting out fires that threaten to engulf his young presidency. He has no time nor interest to get himself into further trouble to try to save some irrelevant kleptocrat and wife.
In any case, the justice system in the US is still relatively independent as Trump is discovering to his dismay. He
tried to get rid
of the FBI director James Comey and what did he get? Special counsel Robert Mueller instead.
So, the kleptocrat's sycophants and apologists should stop wasting time trying to get the US to drop further investigations and actions on 1MDB-related matters. It is futile and embarrassing.
Ian2003:
"Pro-government supporters have accused the opposition of having a hand in the DOJ suits, which the opposition has denied."
But even if the opposition did have a hand in DOJ suits, it is irrelevant.
The relevant question is: are these the facts and the truth? If they are, why would you still support someone who is allegedly stealing from you?- Mkini