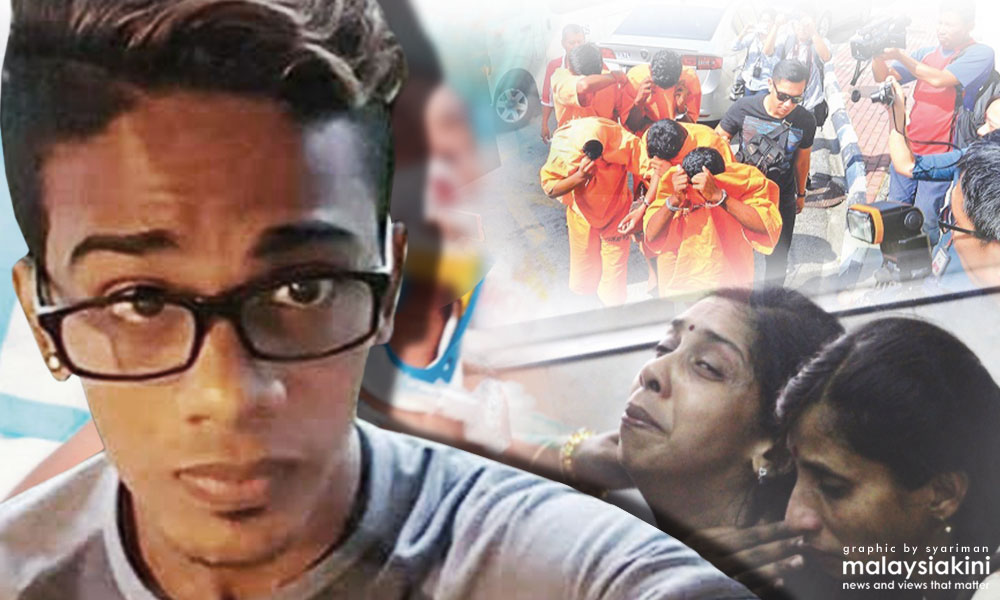 The deputy public prosecutor (DPP) has handed back the investigation paper (IP) on the bullying case involving T Nhaveen to police.
Northeast district police chief ACP Anuar Omar said the DPP wanted the police to obtain more information from the doctor who treated the 18-year-old teenager.
"Police handed the IP yesterday but the DPP returned it. We will record the doctor's statement today or tomorrow and complete the IP before submitting it to the DPP on Monday," he told Bernama in Georgetown today.
He said the five teenagers who were earlier detained in relation to the case were expected to be charged in court with Nhaveen's murder on Monday or Tuesday.
Anuar said the suspects aged between 16 and 18 years included two Form Four and Form Five who were still being remanded for further investigation.
In the 2.10am on Saturday, five teenagers allegedly battered Nhaveen and his good friend T Previin with helmets.
Previin, 19, who managed to escape while they were being dragged to a nearby field is currently being treated at the Penang Hospital.
Nhaveen was reported to have suffered serious injuries including a torn anus as a result of penetration by a blunt object and burns on his shoulders.
He was in a coma since the incident and died at Penang Hospital on Thursday afternoon. The post mortem found that Nhaveen who wanted to be a musician died of head injuries from an assault with blunt objects.
Meanwhile, in Kuala Lumpur, Deputy Youth and Sports Minister M Saravanan said young people should learn from Nhaveen's case.
"Nhaveen's case should serve as a lesson – a mother loses her child, another is still being treated, and the future of the five young people who are being detained on suspicion of hurting the victims is dark.
"Every youth is responsible for changing their family's life for the better; avoid involvement in negative activities and regard education as the main basis to improve your living standard," he said.
He was addressing more than 100 students and parents during the Information Technology Programme graduation ceremony organised by New Affirmative Action Movement (NAAM) Foundation in Kuala Lumpur today.
- Bernama