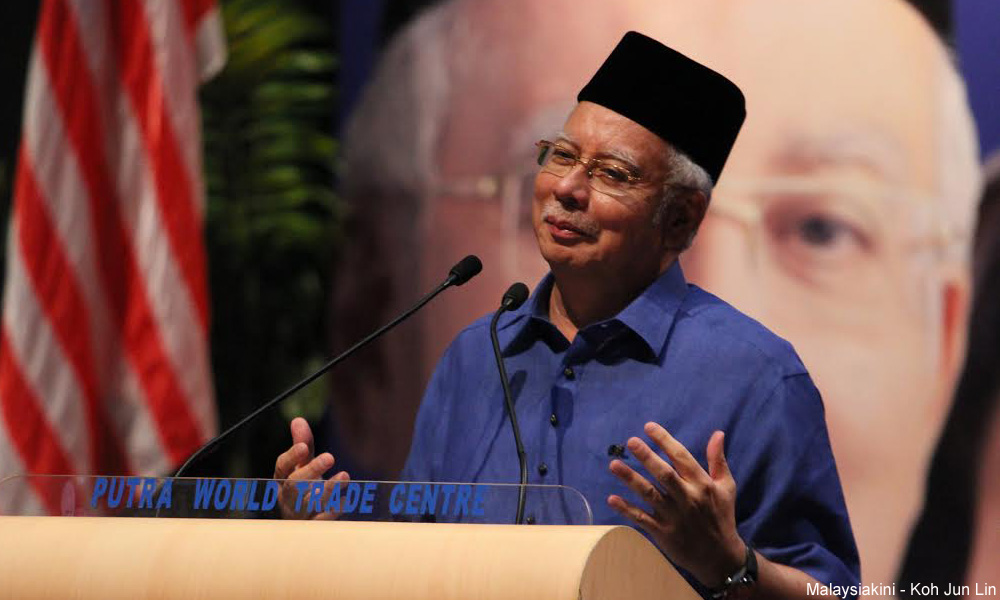 Prime Minister Najib Abdul Razak today handed out RM2.6 million in aid to the needy in his constituency of Pekan.
"I handed a total of RM2.6 million to 6,347 needy people (asnaf) in Pekan," he said in a Twitter posting today.
The money, he said, were zakat contributions by a number of organisations.
Najib, together with his wife Rosmah Mansor, had a packed schedule in Pekan today.
After handing out the aid, Najib then attended a porridge cooking ceremony ahead of the breaking of fast.
He is then expected to hand out aid to the elderly and single mothers at Masjid Felda Chini 1 before going for prayers at Masjid Kampung Serambi.
Meanwhile, Rosmah attended a Quranic event in Pekan at noon today and will be breaking fast with orphans later this evening.
Saya serahkan bantuan sebanyak RM2.6 juta kepada 6,347 orang golongan asnaf di Pekan, hasil sumbangan zakat oleh beberapa organisasi

-Mkini