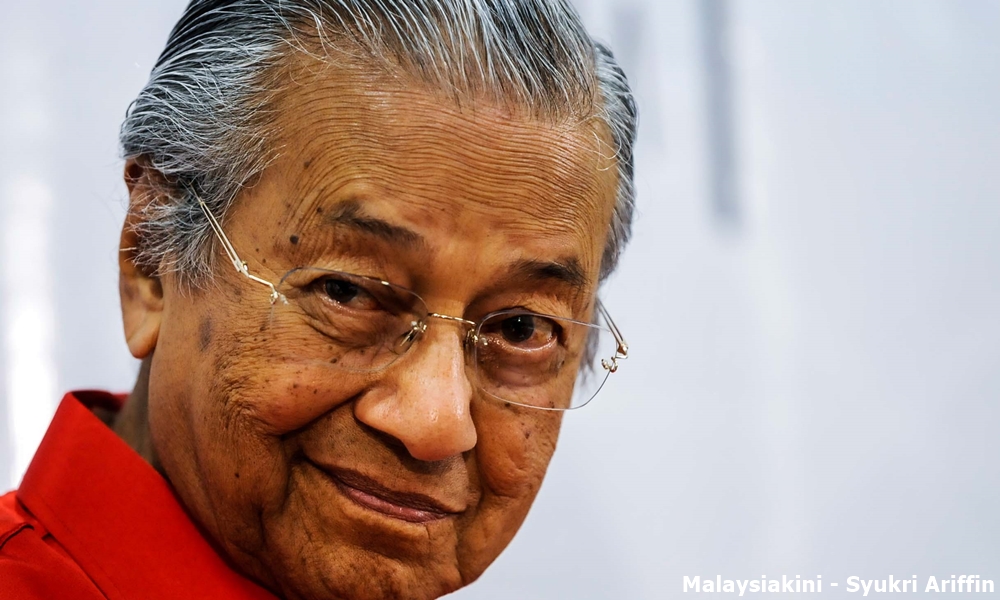 Fourteen years after resigning as Kubang Pasu Umno division chief, former premier Dr Mahathir Mohamad returned to his once political stronghold in Kedah for a breaking of fast event.
In a blog posting, he said a large number of Kubang Pasu Umno members had attended the function and it saddened him to know they were still in Umno.
The 92-year-old politician and seven-term Kubang Pasu MP told his audience that the Umno he had joined and later led for more than two decades is different than the present Umno.
According to him, Prime Minister Najib Abdul Razak has hijacked Umno and is using it as a tool to shield alleged wrongdoings.
He also alleged that Umno members are bribed with government and 1MDB funds for their continued support for the party president.
Describing it as "Umno Najib", Mahathir claimed the party no longer struggles for the Malay race, Islam and Malaysia.
As expected, he also touched on the United States Department of Justice's (DOJ) 1MDB-related suits and mentioned how the documents claimed the wife of Malaysian Official 1 had received diamond jewellery from businessman Jho Low.
Mahathir, who is now chairperson of Parti Pribumi Bersatu Malaysia (Bersatu), noted that Najib's supporters have accused the opposition, including him, of having a hand in the DOJ suit.
However, the former premier pointed out that the US is not like Malaysia.
"In Malaysia, there is a prime minister, who with money and threats can influence the statements and actions of government officials. In the US, the president himself must accept a report on himself on whatever wrongdoing (he is accused of).
"The president can be removed due to wrongdoings reported. This is what happened to president (Richard) Nixon during the Watergate (scandal).
"Accusing the Malaysian opposition of being able to influence the DOJ is an extraordinary form of stupidity," he added.
Mahathir, in his speech, also urged those present to reject Najib and quit Umno to join the movement to oust the prime minister in the next general election.
"Redeem the pride of the Malays and Islam.
"Do not be obsessed with the party until wrongdoings are ignored. Return to Umno's true principles and objectives, which are now found in Bersatu," he added.
Najib has repeatedly denied abusing public funds for personal gain. He has blamed such allegations on Mahathir and those working with the former premier to topple him from power.
Attorney-general Mohamed Apandi Ali has also cleared Najib of any wrongdoing.- Mkini