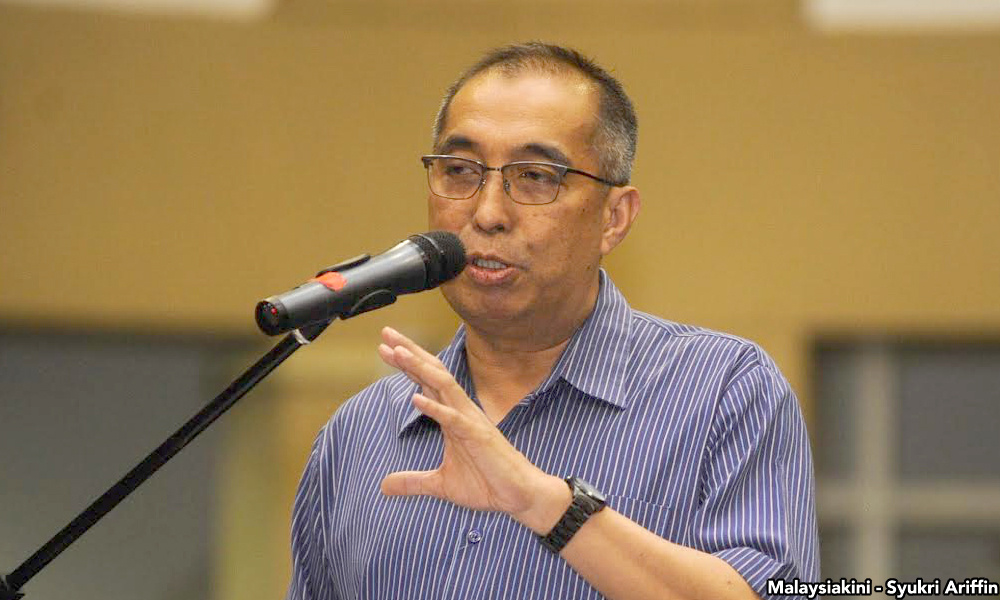 Communications and Multimedia Minister Salleh Said Keruak has called on Pakatan Harapan to focus on mending the problems plaguing the opposition coalition.
According to him, much work is required in in their backyard and therefore Harapan should not waste its time, effort and resources on another rally.
"For example, there appears to be no clear answer to the question on who will be the coalition's prime minister candidate if it wins the polls. Let us not even talk about a shadow cabinet.
"Instead of constantly complaining about the present government, Harapan should explain to the people why it considers itself a credible alternative.
"With all the confusion, contradictions and disagreements, Harapan is far from being a government in waiting. So perhaps this rally is another attempt to divert attention," he told Malaysiakini.
Salleh also does not believe the proposed rally would gain much traction as Malaysians have become fatigued with politics, including the current state of the opposition.
Therefore, the minister said the people should be allowed to make their choice in the general election.
He also stressed that whatever has been mentioned in the United States Department of Justice (DOJ) civil forfeiture suits related to 1MDB are allegations and complaints.
Salleh was commenting on the opposition's plan to
organise
the rally titled "Sayang Malaysia, Hapuskan Kleptokrasi" (Love Malaysia, Eliminate Kleptocracy).
The move is among the actions to be taken by the newly formed 1MDB Action Committee, which was set up to coordinate the opposition response to the 1MDB issue.
The committee is also planning to embark on a nationwide roadshow regarding the rally, which would kickstart in Penang on July 6.
The rally comes in the wake of the DOJ's third and latest filing on June 15 to seize properties that were bought with money allegedly misappropriated from 1MDB.
It revealed new details on how money was supposedly misappropriated from 1MDB in four phases and spent, raising the total amount allegedly misappropriated to more than US$4.5 billion (RM19.3 billion).
The DOJ is seizing assets totalling nearly US$1.7 billion (RM7.3 billion) that had been traced through the US financial system.
1MDB in its
response
to the lawsuit said there was no proof that money had been misappropriated from the company.- Mkini