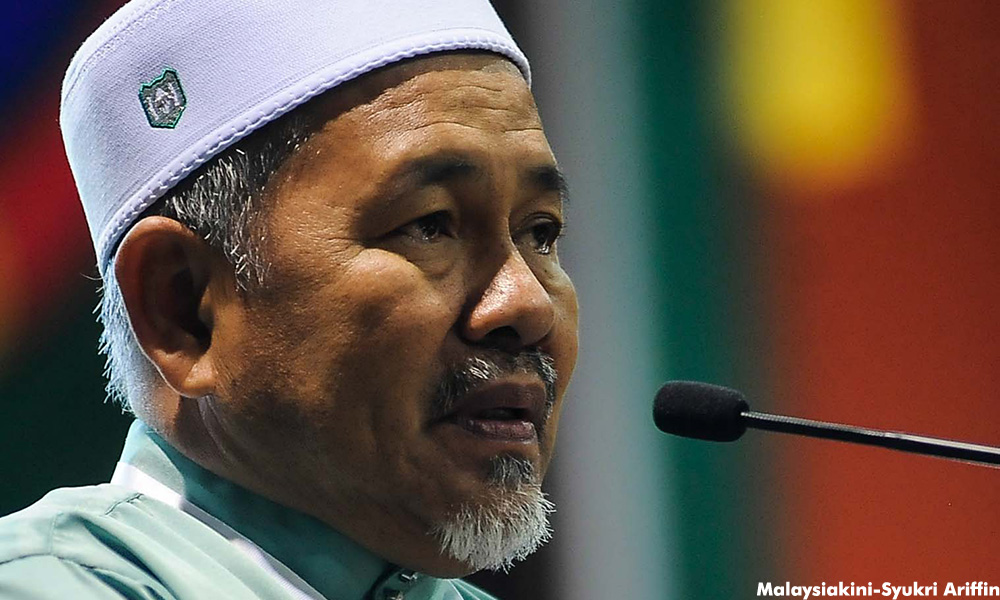 PAS will again take a "wait and see" approach with regard to joining a planned anti-kleptocracy rally to be organised by Pakatan Harapan.
"Personally, I have not been informed of it. But we will see first and the party will discuss and decide," PAS deputy president Tuan Ibrahim Tuan Man told Malaysiakini.
Earlier today, PKR president Wan Azizah Wan Ismail announced that the opposition will be organising a rally themed "Sayang Malaysia, Hapuskan Kleptokrasi" (Love Malaysia, Eliminate Kleptocracy) in September.
This was in light of the US Department of Justice's (DOJ) third civil forfeiture suit which now put the alleged misappropriated funds from 1MDB at US$4.5 billion and is seeking to seize US$1.7 billion in assets purportedly acquired suing the stolen money.
Tuan Ibrahim said he had not received the invitation to the rally but noted that this may have been conveyed to the PAS secretary-general's office and may have yet to reach him.
"Personally, I would like to see the letter first on what is their objective," he said.
Wan Azizah said a letter was sent to PAS but it there is yet to be a response.
PAS secretary-general Takiyuddin Hassan, when contacted, claimed he had not received any letter.
Tuan Ibrahim said PAS had its own approach in dealing with issues but does sometimes participate in demonstrations.
"If we look at it, there are also many issues that we have pursued, be it meeting with the relevant quarters or expressing the party's views.
"If I am to comment (on the anti-kleptocracy rally), let me see the letter first and the party will decide," he said.
PAS, which is not allied with Harapan, has taken a different approach in recent years.
While Harapan parties mobilised for the Bersih 5 rally last year, PAS chose to sit out of it after initially opting a "wait and see" approach.- Mkini