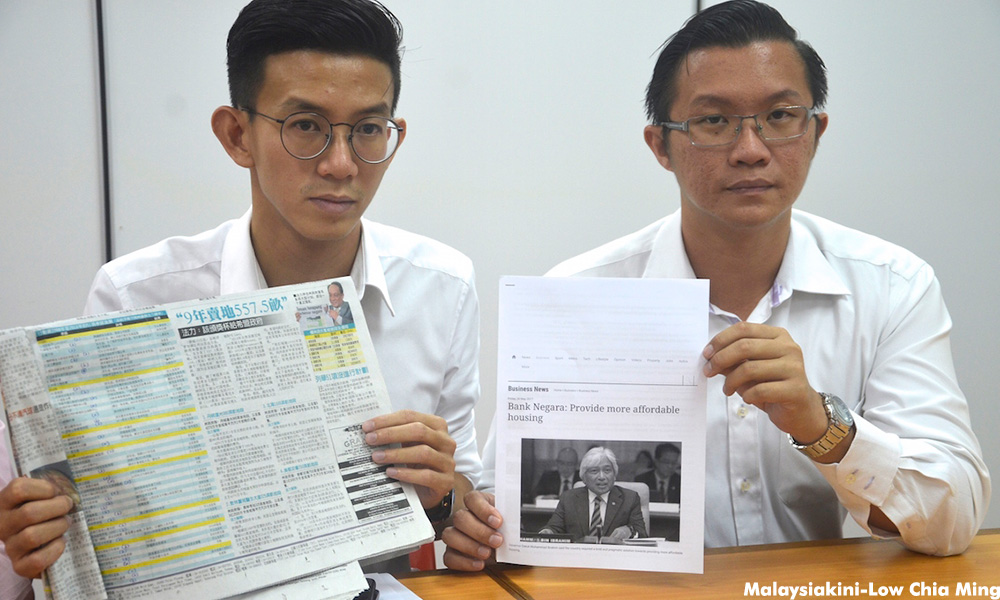 Chief Minister Lim Guan Eng's recent appointment as chair of the Penang Stadium and Open Spaces Board has irked the state opposition, which feels he has too much on his plate and may therefore not be efficient in governing Penang.
State Gerakan publicity bureau chief Ooi Zhi Yi asked if Lim was able to handle "such heavy responsibilities and burden", since he was already holding several other positions in the state administration.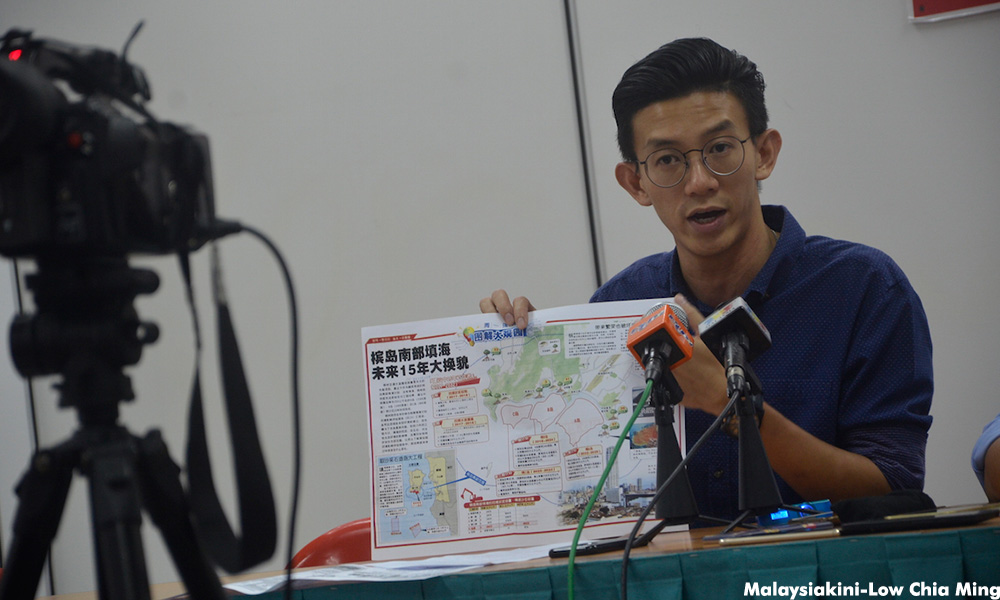 Ooi (
photo
) listed down the number of positions currently held by Lim in the state administration, including as Bagan parliamentarian and Air Putih assemblyperson.
Lim, who is also DAP secretary-general, is chairperson of 12 state-linked companies.
These are Penang Development Corporation, Penang Hill Corporation, Penang Water Supply (PBA) Corporation, PBA Holdings Bhd, Penang Global Tourism, BPO Premier Sdn Bhd, Premier Horizon Ventures Sdn Bhd, Penang Convention & Exhibition Bureau, George Town World Heritage Incorporated, Lembaga Muzium Negeri Pulau Pinang and Lembaga Invest-In Penang Bhd.
"Is DAP sincere in its words when its leaders have advocated for decentralisation of administration and power-sharing?" Ooi asked at a press conference today.
"There have been many leaders from DAP and Pakatan Harapan who spoke on the the importance of decentralisation of administration and power-sharing. But, with so many important positions held by the chief minister, it seems they are not walking their talk," Ooi said.
He was referring to the 2017 Penang Stadium and Open Spaces Enactment, which was passed by the Penang Legislative Assembly on May 25.
Clause (1)(a) of the enactment states that a chairperson will be elected for the board, and the person has to be at the same time holding the position of chief minister.
Ooi questioned why the state executive councillor in charge of youth and sports, women, family and community development, who is currently Chong Eng, cannot be appointed as chairperson of the Stadium and Open Spaces Board.
He noted that the Malaysian Stadium Board Act, which was passed in Parliament in 2010, stated that the position of the chairman is appointed by the Youth & Sports Minister.
"This is a reference on how we can empower more leaders to be part of the administration," Ooi said.
"Is it because the DAP and Pakatan Harapan can no longer identify leaders of calibre and quality to hold the positions?" he asked.
"There are so many elected representatives in the DAP and Pakatan Harapan. Can none of them hold the position?"
Don't put all eggs in one basket
Ooi asked if the DAP and Pakatan Harapan leaders were worried about the 'enemy within', resulting in them feeling insecure and failing to appoint certain individuals into the positions.
Reminding state leaders not to put all their eggs in one basket, Ooi further queried if the various local problems in Penang were due to numerous positions being held by one individual.
"Could it be that the DAP has a certain agenda, that the positions have to be given to the chief minister?" he asked.
"For a competent, accountable and transparent state administration, these early steps of legislation could have prevented any abuse of power, whether now or in the future," he added.
Accompanying Ooi at the press conference were state Gerakan assistance secretary Ng Woan Shyan and the party's state vice-youth chief Puvaniten M Helan Goven.- Mkini