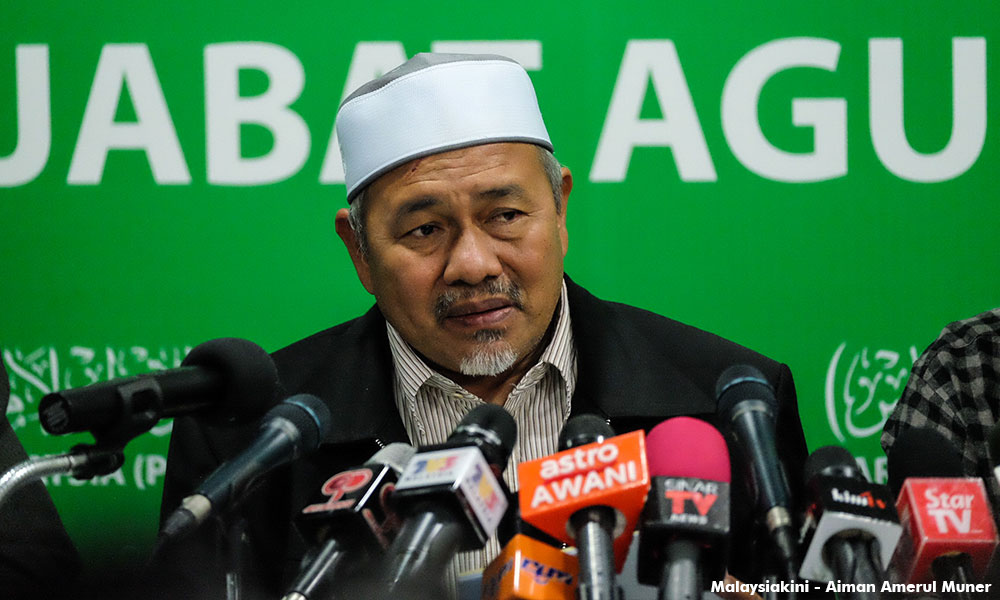 PAS has urged the authorities to investigate Sarawak Report's allegation that lawyer Muhammad Shafee Abdullah received RM9.5 million from Prime Minister Najib Abdul Razak.
Party deputy president Tuan Ibrahim Tuan Man noted how in March, 2015, Minister in the Prime Minister's Department Nancy Shukri told Parliament that Shafee was to receive RM1,000 for his role as chief prosecutor in the case involving Anwar Ibrahim.
"From then till now, the people have asked if it is possible that Shafee was being paid such a small sum. So when a new allegation surfaced that there was a RM9.5 million transaction... this attracted the people's attention, and the matter became viral.
"Therefore, PAS is urging the Malaysian Anti-Corruption Commission (MACC), Bank Negara and Inland Revenue Board (IRB) to intervene in this matter to safeguard the country's name because PAS believes the prime minister and Shafee will continue to be tightlipped on this," he added.
Malaysiakini cannot independently verify Sarawak Report's allegation or ascertain if the alleged payment was related to Shafee's role in Anwar's case.
Malaysiakini has repeatedly contacted Shafee for comment but has not received a response. The news portal has also contacted the prime minister's press aide Tengku Sharifuddin Tengku Ahmad over the matter.
On March 26, 2015, Nancy was quoted by news reports as stating that Putrajaya had yet to pay Shafee the RM1,000 fee for his service because he did not send the government an invoice, despite agreeing to the sum.
"Shafee just agreed to the terms but there was no payment made yet as he has not sent the government an invoice," she had said.
Shafee, a private lawyer linked to Umno, was authorised and appointed by the Attorney-General's Chambers to head the government's prosecution team against Anwar at the Federal Court.
Meanwhile, Tuan Ibrahim said the latest allegation can be investigated with ease as it involved a huge transcation between two individuals.
Apart from this, Tuan Ibrahim also urged attorney-general Mohamaed Apandi Ali to make public the MACC investigation papers on SRC International.
"PAS is confident the two suggestions can clear Najib and Shafee's names since the AG had said the investigation papers showed no grounds to charge the prime minister," he added.
Last week, Sarawak Report alleged that the payments to Shafee were made in two tranches from the prime minister's personal account, into which the SRC funds were transferred.
This allegation led to the opposition claiming that it pointed towards a political conspiracy against Anwar, who is currently serving a five-year prison sentence. - Mkini