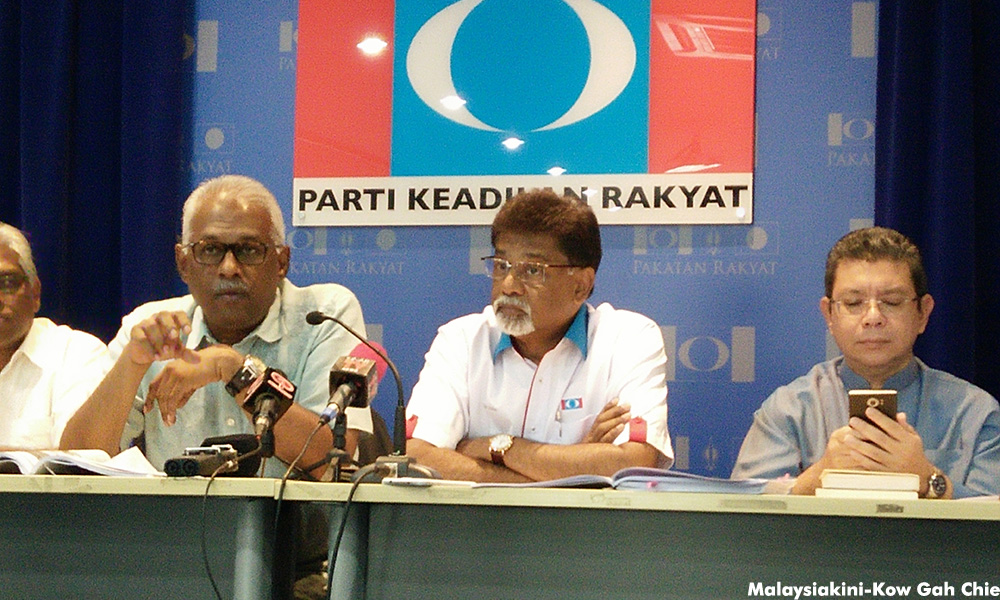 It takes a lot to leave behind a legacy of having ruled as a wise and respected leader.
Veiled threats do not make any leader a statesman.
It makes them desperate, and the case in point is Prime Minister Najib Razak's subtle intimidation saying that the newly launched Malaysian Indian blueprint (MIB) will only achieve its objectives if the Indian community continues to
support the government
in the next election.
Such "fishing for votes" gimmicks are totally unbecoming, especially from the man who holds the top job in the country. And where it's only natural to expect that such high-level position comes with huge responsibility.
Opposition politicians and many others have been saying the blueprint is a political ploy to garner votes from the Indian community.
Their ballot papers are crucial this election, where three-cornered fights are expected in many constituencies.
Our observations created an uproar from the ruling party politicians, particularly those from the MIC.
They also felt offended and rather upset that we had negated their role in the document, which promises to find durable solutions to Indian woes after six decades.
BN loss won't affect blueprint
SEDIC director-general NS Rajendran was frothing at his mouth, shocked that we refused to see the pure intentions behind this initiative.
But Najib's statement clearly indicates that it's business as usual for the Umno-led BN government, where any issue can be leveraged upon in attempt to win the next election, described as a tough one given the negative publicity courted by the prime minister.
So the end story is that Malaysian Indians don't really matter.
If Najib is serious about uplifting the socio-economic status of the Indians and solving matters related to statelessness, he would concentrate on said issues.
Surely we don't need to remind the premier that the blueprint can be implemented by the next government in power. Or do we?
---
CHARLES SANTIAGO (DAP) is Klang MP, XAVIER JAYAKUMAR (PKR) is Sri Andalas assemblyperson.- Mkini