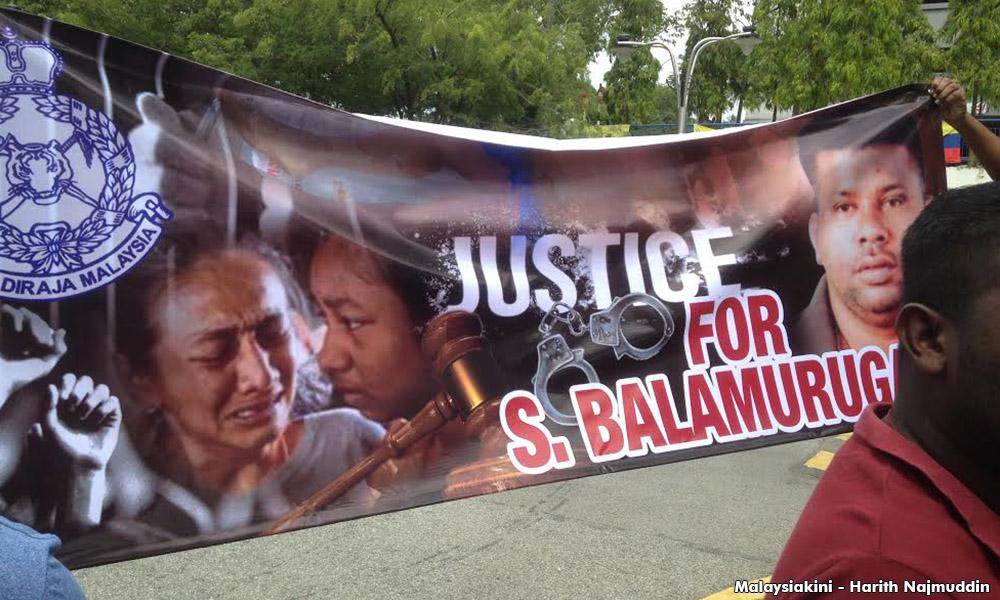 The public inquiry into the death of police detainee S Balamurugan revealed how racial and derogatory slurs were posted in a WhatsApp group chat regarding his condition.
The WhatsApp group comprised policemen from the North Klang district police headquarters.
Some of the messages were read out when district CID chief ASP Norsanizam Nordin's testified before the Enforcement Agency's Integrity Commission (EAIC) hearing.
After a picture showing Balamurugan in a weakened state was posted in the chat, lawyer Eric Paulsen, who is representing the deceased's family, quoted one of the messages as stating, "Keling ini macam mana, boss? Dia macam nak mampus." (What about this keling, boss? He looks like he may die.)
Norsanizam, the 28th witness, responded that such messages were inappropriate in a work group chat and that he took immediate action after seeing them.
"I took action and emphasised in the meeting the next day that this is an official group chat for official business," he said.
Earlier, Cpl Mohd Luqmanul Hakim Mukhtar told the hearing that Balamurugan, who worked as a car repossessor, was his informant and that he had known him since 2011.
Bar Council's R Sivaraj revealed that Luqmanul Hakim had joked in the Whatsapp group that Balamurugan should be given a beer in response to a message on the detainee's condition.
"Kasi dia (give him) Carlsberg, confirm okay," read his message.
This prompted EAIC chairperson Yaacob Md Sam to ask if Luqmanul Hakim did not feel sympathetic towards his friend who was dying.
"Yes... but as far as I know, he always drinks," replied the policeman.
Luqmanul Hakim said he first met Balamurugan when the latter was towing a car. He thought Balamurugan was acting suspicious and stopped him, but found everything to be in order.
That was when Balamurugan became his informant, he said, providing him with information on car theft cases.
The policeman said he had also visited Balamurugan's house several times over the years.
Luqmanul Hakim said he was first alerted to Balamurugan's arrest on Feb 6 by the deceased's brother, Kumar, and he went to the Bandar Baru Klang police station where Balamurugan was being detained.
Recognising him, Balamurugan told Luqmanul Hakim that he wanted to go home, to which the policeman gestured to him to wait.
However, Luqmanul Hakim said he did not tell anyone at the police station that he knew Balamurugan and that he was his informant.
"I felt like that time wasn't appropriate because everyone was doing their own work," he said.
He only told a superior officer later, while they were on their way to Banting to arrest another suspect, that he knew Balamurugan in the hope that it would help secure his release.
Luqmanul Hakim also claimed to have been in the dark about Balamurugan's remand order being rejected on Feb 7.
The policeman said that it was his day off and he did not see the message about this in the same WhatsApp group.
However, Sivaraj pointed out that he had sent a message of three thumbs-up emoji in reply to a text about Balamurugan's re-arrest.
Luqmanul Hakim was the 26th witness of the 55 expected to be called.
Today marks the third day of the second series of hearings on Balamurugan's death. He was found dead in the North Klang lockup on Feb 8.
The hearing will continue tomorrow, with seven more witnesses expected to be called.- Mkini