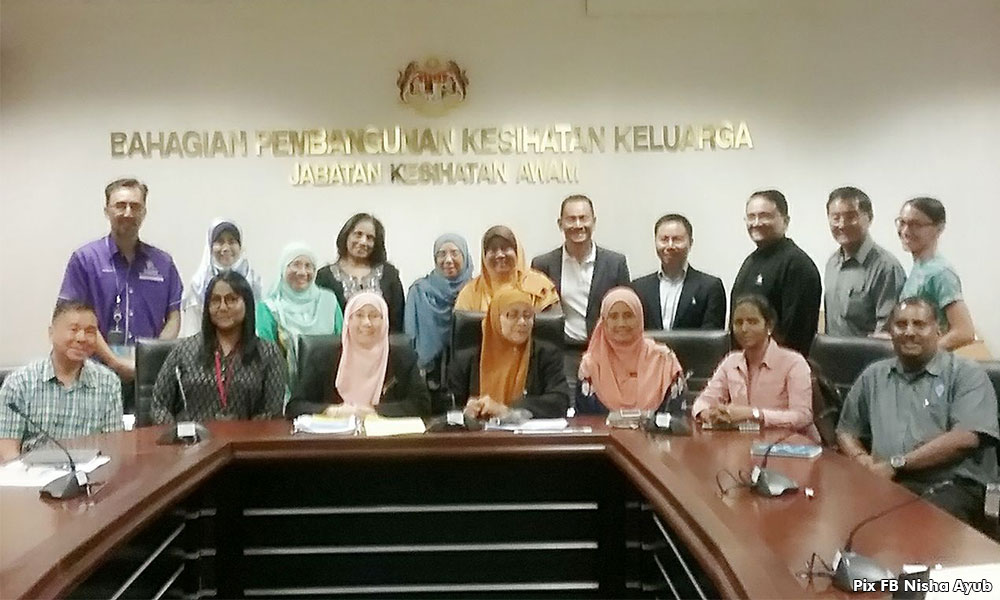 The Health Ministry has dropped a category on "preventing gender confusion" in its video contest after meeting with representatives of the Lesbian, Gay, Transgender and Bisexual (LGBT) community.
Amongst those present at the meeting was transgender activist Nisha Ayub, who lauded the ministry's engagement.
"I saw the genuine interest of the Health Ministry in working with the (LGBT) community.
"The Health Ministry agreed on removing the term 'gender confusion' and 'LGBT' in the video competition," she said in a Facebook posting.
Last Friday, Nisha criticised the Health Ministry's video contest, which offered up to RM4,000 in prize on videos concerning one of three topics: sexual reproduction, free sex and gender confusion.
It listed the LGBT community under the category of gender confusion and said the video submission must focus on prevention and control as well as how to seek help and solve the issue.
Following the meeting today, Nisha said the Health Ministry should be given credit for its interest and commitment in trying to understand the issues, needs and concerns of the LGBT community.
She also thanked the Malaysian Aids Council for inviting her to the meeting with the Health Ministry.
Last Sunday, the Malaysian Aids Council said it was disheartened by the "LGBT prevention" category in the Health Ministry's video contest.
It had urged the ministry to drop the category.- Mkini