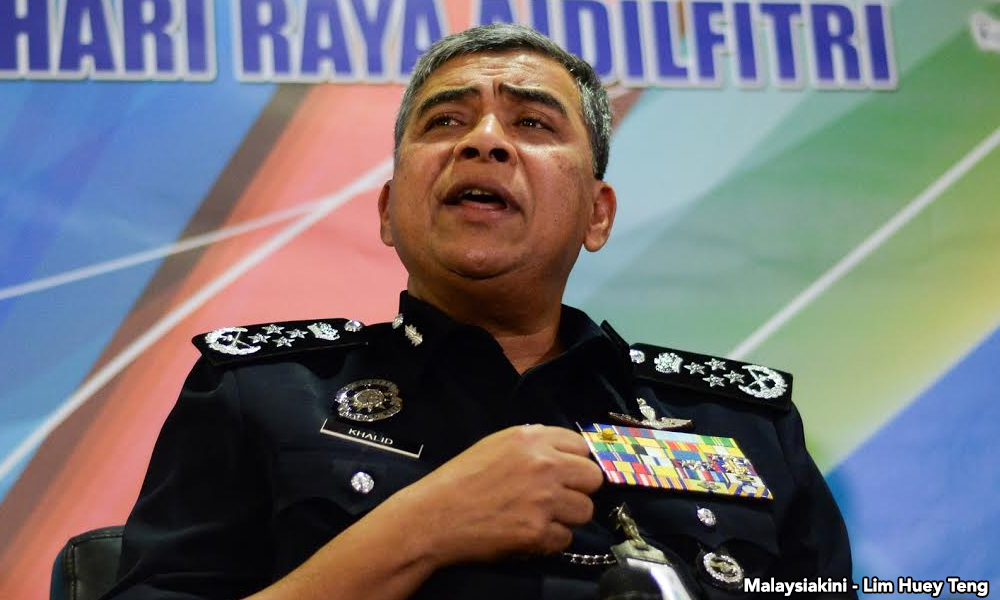 Inspector-general of police Khalid Abu Bakar has admitted that the suspect alleged to be the main intermediary in a police protection racket in Malacca is "known" to him.
Khalid was responding to claims made by whistleblower site Sarawak Report that the suspect, Gopinathan Krishnan, was in direct telephone contact with him.
"Yes, he is known to me and he is also known to my family," he said in a press conference in Kuala Lumpur today.
When asked further whether Gopinathan was a family friend, Khalid pointed out that he had already admitted that the man was known to his family.
"Why do you want to ask to that extent? Now you want to ask how close we are, whether we hold hands, whether we kiss? Be reasonable," the top cop said.
As many as 12 suspects, most of them police officers, were arrested by the Malaysian Anti-Corruption Commission (MACC) in a swoop last month codenamed Ops Gopi.
Sarawak Report claimed that Gopinathan played a pivotal role in managing the police protection racket across gambling dens and prostitution houses in Malacca.
Khalid in the press conference today, however, stressed that those known to him and his family will have to "answer for it" if they are found to have been involved in illegal activities.
"In this case, this Gopi, if he has done something illegal...My officers and I will fully co-operate with the MACC in this investigation," he said.
-Mkini