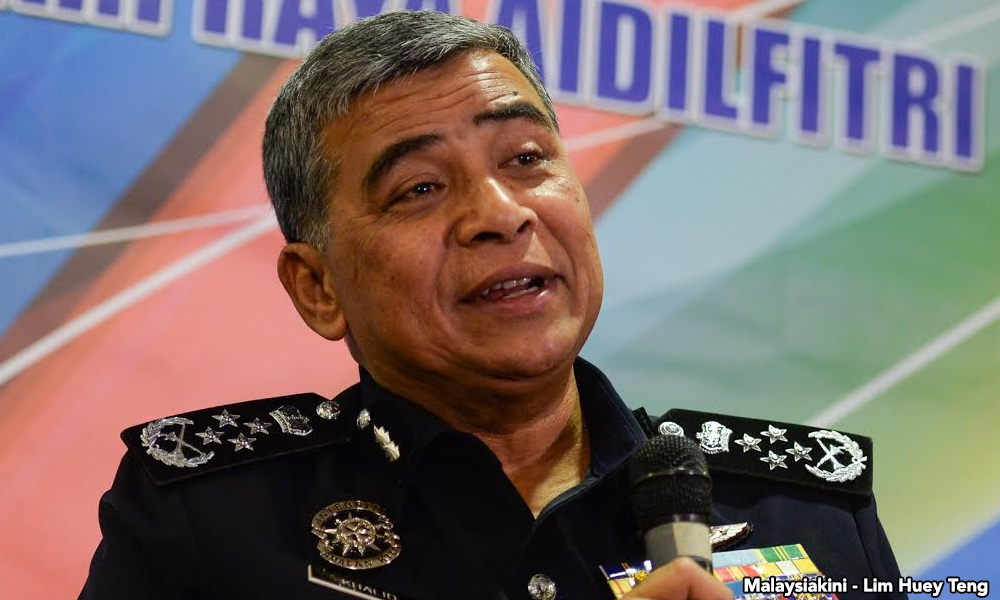 Inspector-general of police Khalid Abu Bakar pointed out that Malaysian Crime Watch Task Force (MyWatch) chairperson R Sri Sanjeevan was his acquaintance as well at one point.
"It was the same with Sanjeevan. He was also known to me, he used to call me.
"But after knowing of his (alleged) illegal activities, we took action against him. He is now antagonistic towards me, and makes all sorts of allegations," he told Malaysiakini.
Khalid said this in response to his earlier admission of knowing the main suspect detained in connection with a police protection racket in Malacca.
He was commenting on a
Sarawak Report
article which claimed that the suspect K Gopinathan was in direct
telephone contact
with Khalid.
The police chief went on to explain that when he attended meetings or functions, he meets numerous people, some of whom express interest in wanting to help the police fight crime.
"So we exchange numbers and keep in touch. In some cases, these people have an ulterior motive and misuse my name for personal gratification.
"As and unless, it can be proven that I had benefited, be it in the form of money or otherwise, from the illegal activities perpetrated by these individuals, then there is nothing left to say.
"Yes, there is the issue of perception. But perception is not tantamount to guilt. Let's see if the investigators can pin anything on me," he added.
On April 25 this year, the Kajang Magistrate's Court acquitted Sanjeevan on an
extortion
charge.
Five days earlier, he was charged at the Kuala Lumpur Magistrate's Court with
defaming
the police force.
On Oct 27 last year, Sanjeevan pleaded not guilty in the Petaling Jaya Sessions Court to making
insulting remarks
on his Facebook account against Khalid.
He also pleaded not guilty in the Kuala Lumpur Magistrate's Court on Aug 25 last year to a charge of misleading a company director about his academic qualifications.
On July 19 last year, he pleaded not guilty in the Sessions Court and Magistrate's Court in Seremban to charges of hiring illegal workers and also for extortion.- Mkini