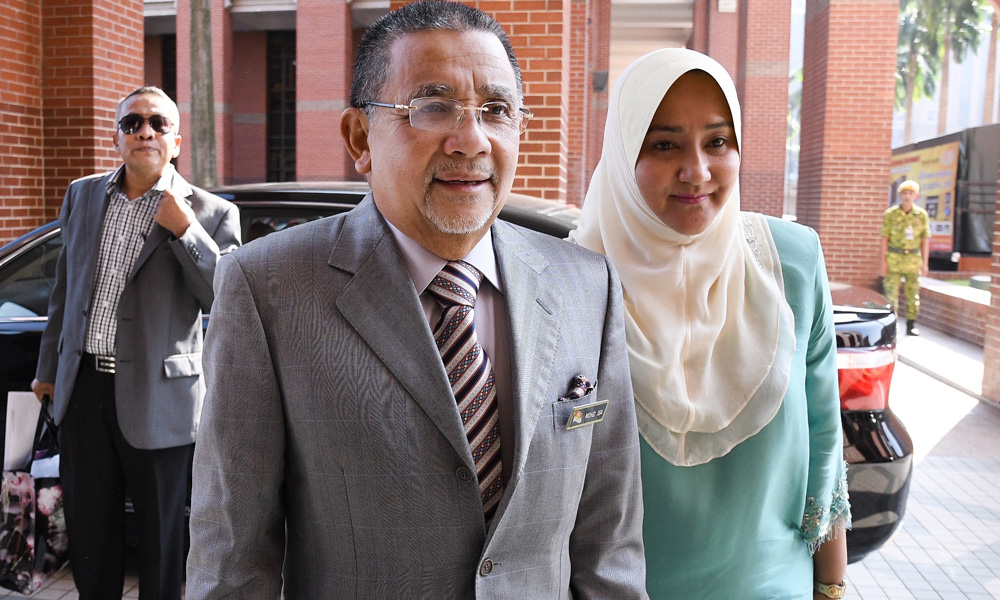 Former Felda Global Ventures Holdings Bhd (FGV) chairperson Mohd Isa Abdul Samad and his wife Bibi Sharliza Mohd Khalid have arrived at the Malaysian Anti-Corruption Commission (MACC) headquarters for questioning.
They arrived at around 9.40am today and were greeted by MACC officers, who brought the couple into the building.
Reporters had been gathering outside the MACC headquarters since 9am after it was revealed yesterday that the MACC had
summoned
the couple as part of its investigation into alleged graft in FGV.
The FGV crisis was sparked after the company's board, led by Isa, moved to suspend FGV chief executive officer Zakaria Arshad and three other executives.
However, Zakaria claimed he had tried to stop "ridiculous investments" advocated by the board totalling hundreds of millions of ringgit.
FGV
denied
the claim and accused Zakaria of violating corporate governance rules.
The MACC on June 7 questioned Zakaria and followed up with a raid on FGV's office a day later.
Following the crisis, Prime Minister Najib Abdul Razak intervened by roping in former minister Idris Jala to conduct a fact-finding exercise.
Following the conclusion of the Idris report, Mohd Isa resigned as FGV chairperson on Monday.
Najib subsequently
appointed
Mohd Isa as acting Land Public Transport Commission (Spad) chairperson.
The prime minister also announced that disciplinary action against Zakaria and other FGV executives would proceed and that they would be allowed to defend themselves.
Meanwhile, Utusan Malaysia today published a report in which Mohd Isa said his resignation as FGV chairperson was the best move to keep the company from being dragged into politics.
"This was the best solution because FGV has good potential. If less negative statements are made, then it would be better for the company," he said.
-Mkini