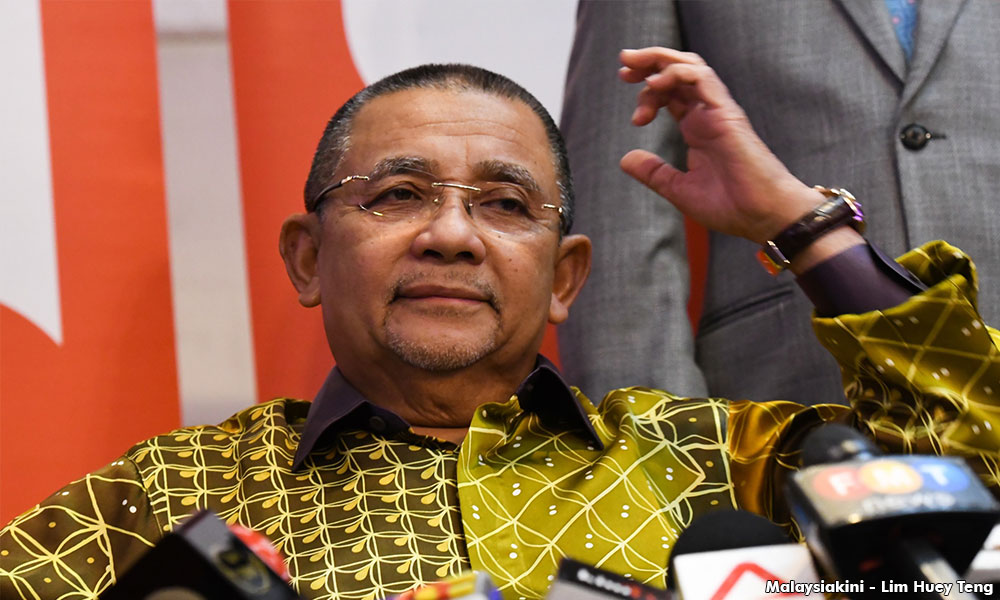 Felda Global Ventures Bhd (FGV) chairperson Mohd Isa Abdul Samad has dismissed calls for him to resign.
"Why should I resign? It wasn't me who did wrong," he told a press conference at the Federal Land Authority (Felda) headquarters in Kuala Lumpur this morning.
He was responding to Umno supreme council member Mohd Puad Zakarshi's call for both Isa and FGV chief executive officer Zakaria Arshad to resign over the current crisis.
Puad had
said
Isa and Zakaria should both resign following the FGV board's decision to suspend Zakaria, as the duo are unlikely to ever work together again and must be separated.
He said the spat between the two would result in a trust deficit in FGV if left unchecked, which would cause FGV's share prices to plummet.
In response, Zakaria had indicated yesterday that he too would not resign because he had done no wrong.
He was reportedly told by Isa to resign over alleged wrongdoing in the credit arrangements between FGV subsidiary Delima Oil Products Sdn Bhd and the Dubai-based Safitex Trading LLC, the latter of which reportedly has an
outstanding debt
of US$8.3 million (RM35.38 million at current rates) and had not made any repayment since the end of 2015.
Apart from Zakaria, FGV chief finance officer Ahmad Tifli Mohd Talha, FGV Trading CEO Ahmad Salman Omar, and Delima Oil Products Sdn Bhd senior general manager Kamarzaman Abd were also suspended.
Zakaria had refused the request for his resignation, and claimed that he had been trying to put a stop to FGV board's decisions on investments which he claimed were "
ridiculous
".
These reportedly include a £100 million expansion plan for the loss-making Felda Cambridge Nanosystems Ltd, and a RM300 million plan to acquire a 30 percent stake in a creamer factory. These were non-core businesses to FGV, he had said.
Responding to Zakaria, Isa said Zakaria should not have made such statements and refused further comment.
"He is still CEO. It is wrong for him to make that statement, but I am not going to respond to that. I want to talk about the issue (Delima Oil), and nothing else. That is for a different forum," he said.
Isa also downplayed the matter when suggested that this was a crisis to FGV.
"There is no crisis. This is a just a normal process. Disciplinary action is a normal act, it's just that it gets highlighted if it's FGV since politicians are interested in Felda and Felda has many buyers," he said.
He added that he is confident FGV's share prices would rebound once the matter has come to a close, as the share prices of any company facing problems would tend to go down.
Previously, analysts Kenanga Investment Bank Research had reportedly said that the tussle in FGV would have
minimal operational impact
in the near term, though investor sentiment would weigh down on FGV's hare prices.
To a question whether there is enough grounds to sack Zakaria, Isa said the internal investigation is still pending, and Zakaria would be issued a show-cause letter once the probe has been completed.
He also reiterated that he would cooperate with the Malaysian Anti-Corruption Commission's (MACC)
investigation
into FGV, and welcomed former minister Idris Jala's appointment as an 'independent party" to resolve the tussle within FGV.
However, he said has yet to be called for investigation by the MACC, nor has he been contacted by Idris.- Mkini