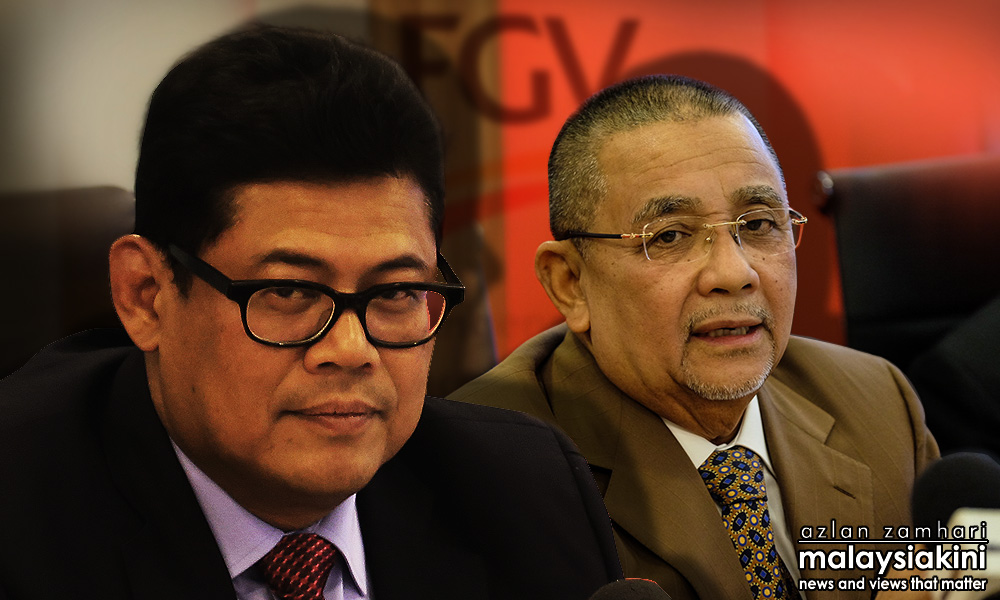 Suspended Felda Global Ventures (FGV) chief executive officer Zakaria Arshad has thrown an ultimatum to the firm's shareholders: to pick between him and FGV chairperson Mohd Isa Abdul Samad.
"Under the circumstances, I cannot go on working in FGV. Shareholders have to decide… either he (Isa) goes or I go," Zakaria is quoted as saying by StarBiz.
Isa announced Zakaria's suspension yesterday, linking it to investigations into payments by an FGV subsidiary.
Zakaria's suspension came after he reportedly refused the FGV chairperson's call to him to resign over alleged wrongdoing with regard to payment to an Afghan company.
Zakaria, in a letter to Isa, denied he had violated the corporate code of governance and said the payment was approved by his predecessor.
"How to work if he's (Isa) still there? The shareholders can choose either one, they can decide," Zakaria said.
In a filing to Bursa Malaysia yesterday, the company stated that the leave of absence was pending an investigation of certain transactions by Delima Oil Products Sdn Bhd.
However, Zakaria, in a letter dated Monday, argued that the the payment process was approved and implemented by the previous chief executive officer.
"I am not guilty of those accusations and I will not resign as instructed," he had said in the letter.
Zakaria was appointed in April last year, replacing FGV's previous chief executive officer Mohd Emir Mavani Abdullah, who oversaw an attempt to acquire part of Indonesia's PT Eagle High Plantations Tbk.
FGV, under Zakaria's stewardship, returned to profitability in the first quarter ending March 31, 2017, posting a net profit of RM2.46 million, in contrast with the net loss of RM81 million in the same period last year.
Revenue grew 15 percent to RM4.32 billion, from RM3.76 billion.- Mkini