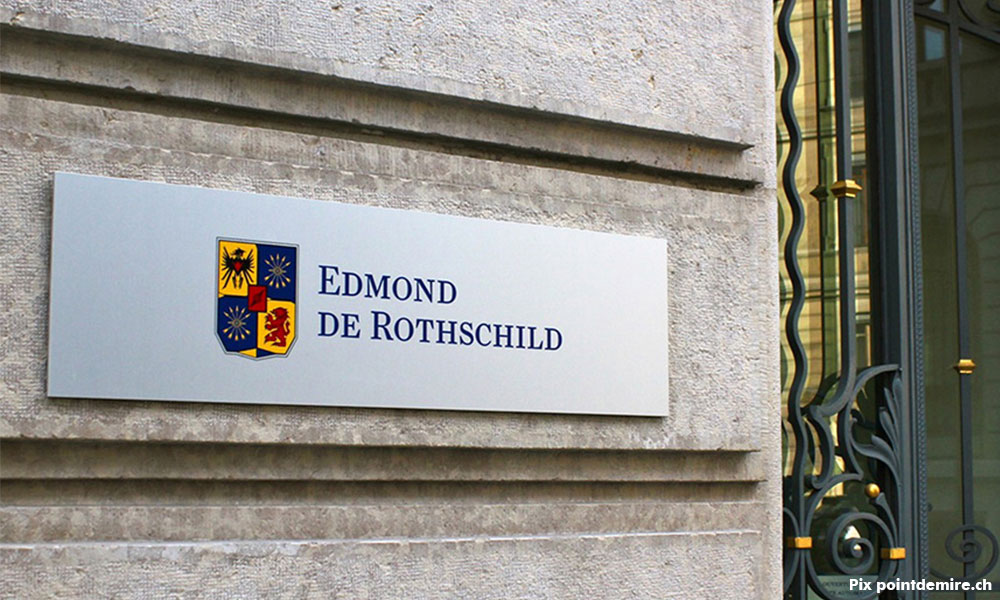 Government propaganda arm Special Affairs Department (Jasa) has claimed that the €8.985 million (RM43 million)
fine
slapped against private bank Edmond de Rothschild was a result of money laundering activities linked to Abu Dhabi's International Petroleum Investment Company (IPIC), and not 1MDB.
Tun Faisal Ismail Aziz, who is a member of Jasa's advisory panel, said this was because the central figure involved was former managing director of IPIC, Khadem Abdulla Al-Qubaisi.
He accused Reuters and Finews Asia of deliberately linking 1MDB to the fine imposed by the Luxembourg Financial Sector Supervisory Commission (CSSF).
"If we analyse the news, firstly, the attempt to link Edmond de Rothschild to 1MDB was made by Reuters without naming any official sources. Unfortunately, it was picked up irresponsibly by other news agencies.
"Secondly, according to Finews Asia, the person responsible for embroiling Rothschild in a scandal was (its former director) Marc Ambroisien who is not related to Arul Kanda Kandasamy, Azral Ibrahim Halmi, or 1MDB, but to Khadem.
"Therefore, it is more accurate if Reuters or Finews Asia link the fine to IPIC, because 1MDB does not have an account with Rothschild," he said in a statement released today through Whatsapp.
Tun Faisal insisted that it was IPIC, and not 1MDB, that had had its funds misappropriated.
"As stated repeatedly before, it is IPIC and not 1MDB that has lost its funds. News agencies should report this as an 'IPIC scandal' and refer to related accounts and funds as 'IPIC-linked funds' or 'IPIC-linked accounts', and not as '1MDB scandal', '1MDB-linked funds' or '1MDB-linked accounts'," he said.
The Rothschild connection
According to Luxembourg-based daily
Luxemburger Wort,
while the Edmond de Rothschild statement acknowledging the fine did not specifically mention 1MDB, the bank's annual report noted that it was
being investigated
for alleged fraud in 1MDB.
Edmond de Rothschild's annual report for 2016 referenced 1MDB four times but made no mention of IPIC.
According to
page 42 of its annual report
, it states in French that "in the financial year 2016, Edmond de Rothschild (Europe) was cited in relation to possible fraud within 1MDB. The bank is giving its full cooperation with any request by the authorities in compliance with Luxembourg law".
According to the US Department of Justice's (DOJ) first civil forfeiture suit related to 1MDB, US$1.367 billion out of US$3.5 billion from two bonds issued by 1MDB was allegedly diverted to British Virgin Islands-based Aabar Investments PJS Limited (Aabar BVI).
Aabar BVI was controlled by Mohamed Badawy Al-Husseiny, who purportedly made the company appear as if it was a subsidiary of IPIC bearing a similar name.
The DOJ filing states that between May 25 and December 14, 2012, Aabar BVI then sent US$958 million of this sum, some of it via intermediaries, to Blackstone Asia Real Estate Partners, which was controlled by Eric Tan Kim Loong, an alias used by Penang-born billionaire Jho Low.
Subsequently, Blackstone sent US$472.25 million of the received funds to an Edmond de Rothschild account in Luxembourg under Vasco Investments Services SA, controlled by Khadem.
Khadem allegedly used the money to acquire property in the US, amongst other purchases.
"Khadem's receipt of proceeds from 1MDB's 2012 bond sales for his own personal benefit is in contravention to his charge as managing director of IPIC," the DOJ said in its filing.
This money trail is detailed on page 47 to 58 in the DOJ's first 136-page civil forfeiture suit filing last year.- Mkini