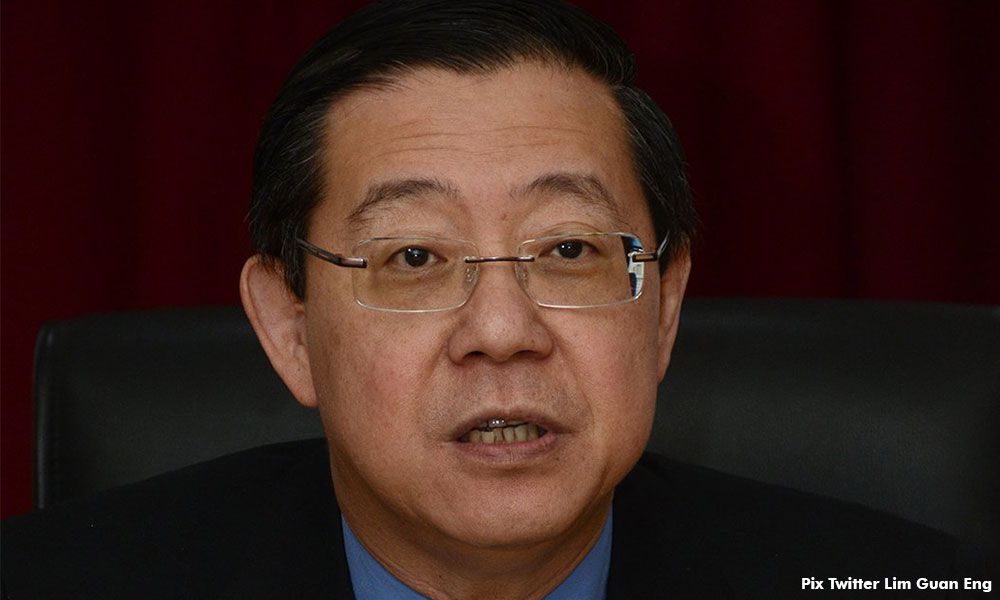 Penang Chief Minister Lim Guan Eng believes a Pakatan Harapan-led federal government will be able to do away with the Goods and Services Tax (GST) while still maintaining the Br1m cash handout and achieve a surplus budget.
"Even without the implementation of GST, we can still achieve a surplus budget and pay out Br1m every year.
"Look at the successes of the Harapan-led Penang government which has consistently achieved a budget surplus without imposing GST," he said in a statement today.
Lim said the Penang government had accumulated a budget surplus of RM578 million between 2008 and 2015 compared to the surplus of RM373 million in the 50 years of BN governance in the state.
He added that Penang under Harapan also succeeded in doubling the reserve assets to RM1.6 billion and slashed its debt by 90 percent to RM65 million while its populace has been enjoying various welfare programmes.
The Harapan-led Penang government has consistently tabled a deficit budget which normally turned out to be surplus due to the initial inclusion of large contingency sums.
Prime Minister Najib Abdul Razak previously
mocked
the opposition's pledge to do away with GST, questioning how they will over RM40 billion in budget shortfall from such a move.
The government is expected to collect RM42 billion in GST this year compared to RM41.2 billion last year.
Malaysia has had a deficit budget since 1998.
Putrajaya had worked to reduce the budget but even with the GST, efforts have been hampered to falling revenue to a slump in oil prices.
Lim reiterated the opposition's commitment to do away with GST but did not detail how it plans to make up for the budget shortfall.
He also warned that the GST will be expanded to other goods, pointing out that a U-turn on imposing the tax on 60 food items will likely only last until after the general election.
"We are worried that the GST (expansion) will be revived after the general election," he said.-Mkini