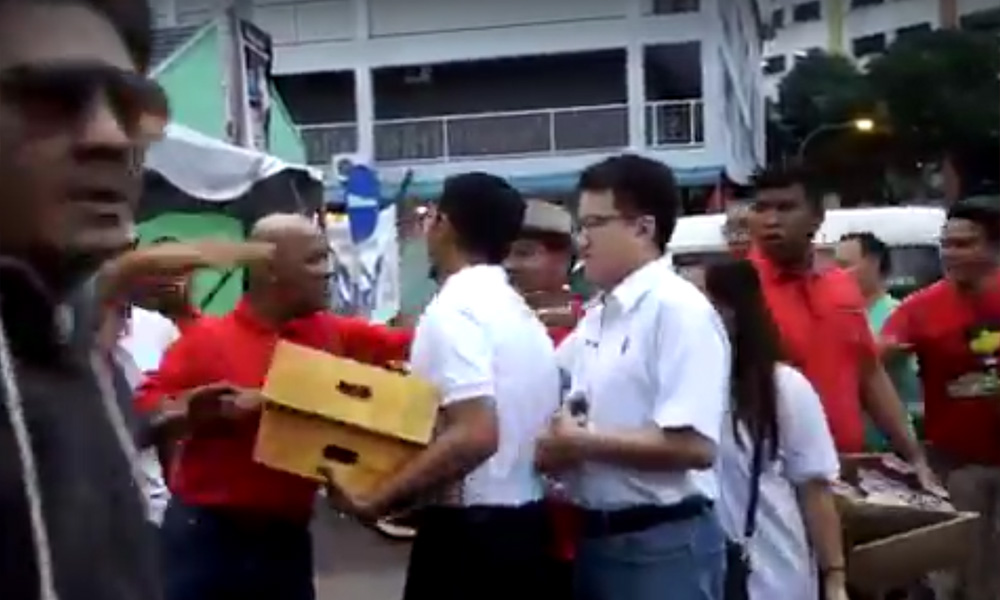 Kluang MP Liew Chin Tong and his entourage should not have persisted in entering the Bandar Kluang Ramadan bazaar when they were told that they were not welcome, Muar MP Razali Ibrahim said.
"If people want to come into our house and we refuse permission, then they would have to respect it. It shouldn't be that if people refuse entry, we insist on coming in...
"The (Umno) division chief has already explained it. They were angry that DAP had called for the Ramadan bazaar to be closed once upon a time, and (that anger) is still felt.
"Suddenly you come back, they get angry and won't let you in, then you provoke. It would be a fight!" Razali told reporters today.
"You have to remember that many night markets in Kluang are run by the Kluang Umno division since long ago. Traditionally, these are run by Kluang Umno.
"So if the organisers say no, then no," he added.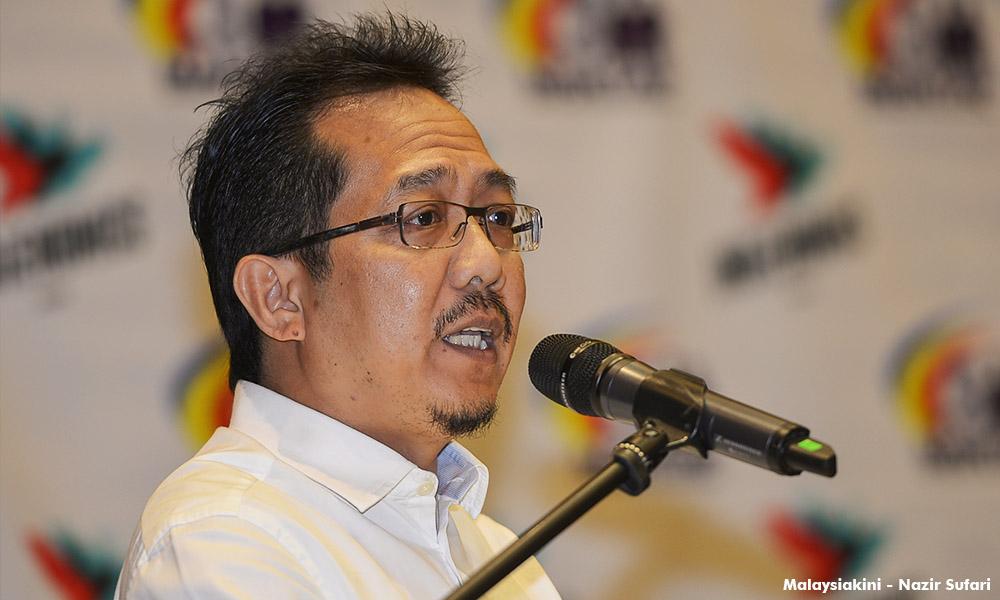 Razali (
photo
), who is also the deputy minister in the Prime Minister's Department, was speaking to reporters when met in Subang, where he was hosting a
buka puasa
dinner together with people of Muar origin.
On June 10, Liew was
chased out
of the clothes section of the Ramadan bazaar while distributing dates to the marketgoers. This was the second time Liew was chased out from the same bazaar, with the previous
confrontation
having taken place in 2014.
Earlier today, BH Online quoted Kluang Umno chief Md Jais Sarday as accusing DAP of starting the issue in 2007, claiming that DAP had called for the bazaar to be relocated to another site.
This had stoked anger and opposition from the Malay traders at that time, and they still remember the incident to this day, Md Jais reportedly said.
"After trying to chase Malay traders of the bazaar at the heart of Kluang, now they are back at the same location. What is their motive?
"Surely the arrival of DAP and the opposition would stoke the people and the Malay traders' anger, who are still hurt and affected by the effort to evict them. All these are traps and political games by DAP in a bit to split the Malays.
"The bazaar secretariat had already advised DAP and opposition members to distribute their dates elsewhere, but they were stubborn and would not abide by the advice.
"So who started the provocation?" Md Jais is quoted as saying.
Police
arrested
two men over the scuffle with Liew and his entourage.
BH Online
reported that the duo had been released on police bail.
According to Liew's aide Sheikh Omar Ali, the distribution of dates that day had gone smoothly in the bazaar's food and beverages section, but the entourage was confronted by a group of youths who prevented them from moving into the clothes section.
Meanwhile, Razali said there are also sensibilities that need to be taken into account when choosing what gifts to distribute at a bazaar.
"When I'm in Muar, I give (gifts) too. We'd have to ask first because you must remember that some people are selling dates. If somebody comes and give free dates, those selling dates would be affected because people are getting free dates.
"For example, we often give kuih raya. Then we'd have to make sure there is no one selling kuih raya in the area. If I bring in 1,000 packs of kuih raya into an area where people are trying to sell kuih raya, of course, the sellers will be angry," Razali said. - Mkini