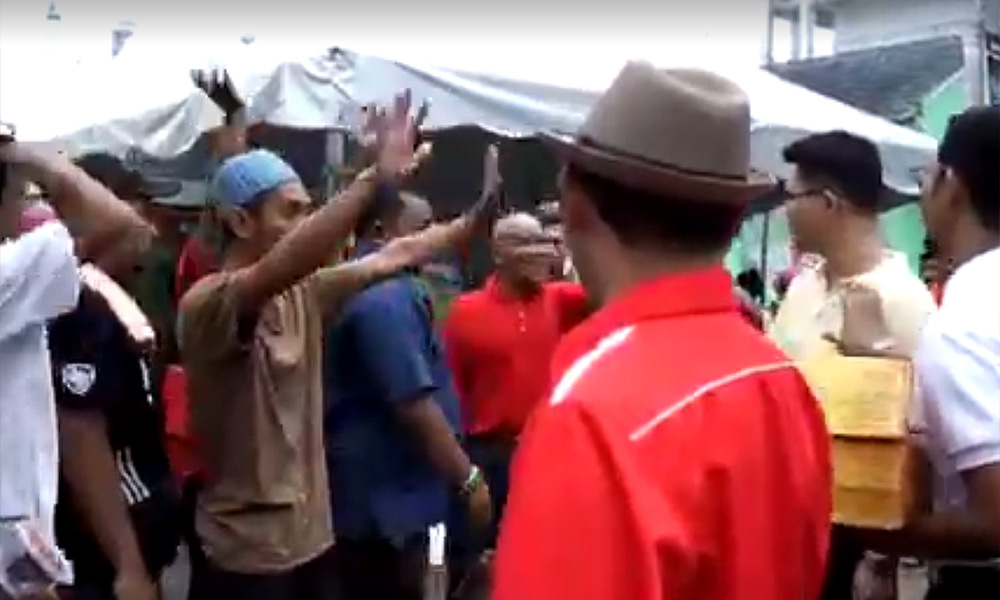 It was MCA, not DAP, that had wanted to relocate a Ramadan bazaar in Kluang, Johor, 10 years ago, Kluang MP Liew Chin Tong said today.
Liew said he had learned about an MCA politician's alleged objection to the Kluang town bazaar from locals.
As such, he said, allegations by Kluang Umno chief Md Jais Sarday and Muar MP Razali Ibrahim that traders bore a grudge against DAP for wanting to close down the bazaar in 2007 "is a vicious lie".
"What actually happened was that an MCA (Johor) state assemblyperson had led a protest against the town bazaar, and made representations to the then district officer.
"I am stunned that Jais and Razali can confuse MCA with DAP. Just in case they have forgotten, let me remind them that MCA is a component party of BN and it is Umno's close partner," Liew said in a statement.
Malaysiakini is withholding the name of the MCA politician allegedly involved, pending a response.
Liew added that in 2007, DAP had no representatives in Johor. It only won its first parliamentary seat - Bakri - in the state in 2008.
On June 10, Liew was chased out of the clothes section of the Ramadan bazaar in Kluang while distributing dates to the marketgoers.
This was the second time Liew was chased out from the same bazaar, with the previous
confrontation
having taken place in 2014.
Berita Harian quoted Jais, who is also Mahkota assemblyperson, as accusing DAP of starting the issue in 2007, claiming that DAP had called for the bazaar to be relocated to another site.
This had stoked anger and opposition from the Malay traders at that time, and they still remember the incident to this day, Md Jais reportedly said.
Razali reiterated this when asked to comment on the matter.- Mkini