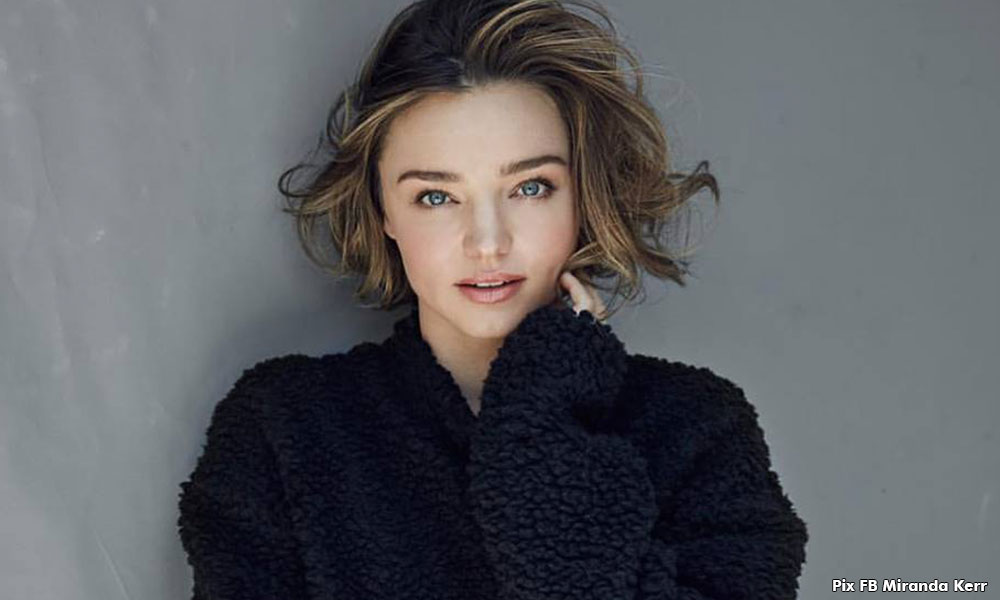 There was no need for Australian model Miranda Kerr to
return
any jewellery to the United States' Department of Justice (DOJ), according to a member of the government propaganda arm, the Special Affairs Department (Jasa).
Tun Faisal Ismail Aziz, who sits on Jasa's advisory panel, said Kerr should have returned the jewellery to Penang-born businessperson Jho Low instead.
He said this is because there was no evidence that Low had used funds allegedly misappropriated from 1MDB to purchase the items.
"It is not wrong if Kerr wants to 'return' the jewellery set that Low gave her. But why should it be 'returned' or handed to the DOJ?
"According to the legal process, it is wiser if Kerr kept the jewellery or even better if she returned it to Low until the DOJ received a court order and the right to keep and seize the jewellery," he added in a Facebook posting today.
It was reported yesterday that Kerr had handed the jewellery worth more than US$8.1 million to the DOJ.
Low
is accused of having bought the jewellery in an attempt to court the model.
The DOJ had sought to seize the jewellery, as part of its Kleptocracy Asset Recovery Initiative (Kari), which seeks to repatriate funds stolen from affected countries.
Tun Faisal said besides not having won the right to seize Kerr's jewellery, the context of the DOJ's civil forfeiture suits was also questionable.
"When Kerr handed the jewellery to the DOJ, did she think the DOJ would sell it and return the proceeds to 1MDB and the Malaysian people when 1MDB has repeatedly stated that its money had not been stolen?" he asked.
He also repeated his
assertion
that the misappropriated funds mentioned in the DOJ's suits were more accurately swindled from Abu Dhabi's International Petroleum Investment Company (IPIC), and not 1MDB.
1MDB, as well as attorney-general Mohamed Apandi Ali, have denied the DOJ's claim that the state investment firm's funds had been misappropriated.
In its 251-page filing on June 15, the DOJ claimed that between February and November 2014, Low purchased four sets of precious stones from top jewellery designer Lorraine Schwartz as gifts for Kerr.
The first was an 11.72-carat heart-shaped diamond worth US$1.29 million that Low gave Kerr as a Valentine's Day gift.
Low is said to have bought this using funds diverted from 1MDB from the proceeds of a bond offering in 2013.
The next gift Low bought for Kerr was a matching "18k white gold diamond" set worth US$1.98 million, which he gave her while on an excursion on board his yacht in late July and early August 2014.
Then in October 2014, he bought the model 11-carat diamond earrings with a purchasing price of US$1.05 million.
Low had also bought an 8.88-carat diamond pendant worth US$3.8 million for Kerr in November 2014.
The DOJ alleged that the purchases between July and November, 2014 were paid for using portions of the US$850 million siphoned out of US$1.225 billion in loans 1MDB obtained from Deustche Bank in what it described as the "Option Buyback" phase.
This latest filing from the DOJ now puts the allegedly misappropriated figure at US$4.5 billion and the DOJ is now seeking to seize US$1.7 billion in assets purportedly acquired using funds allegedly stolen from 1MDB.- Mkini