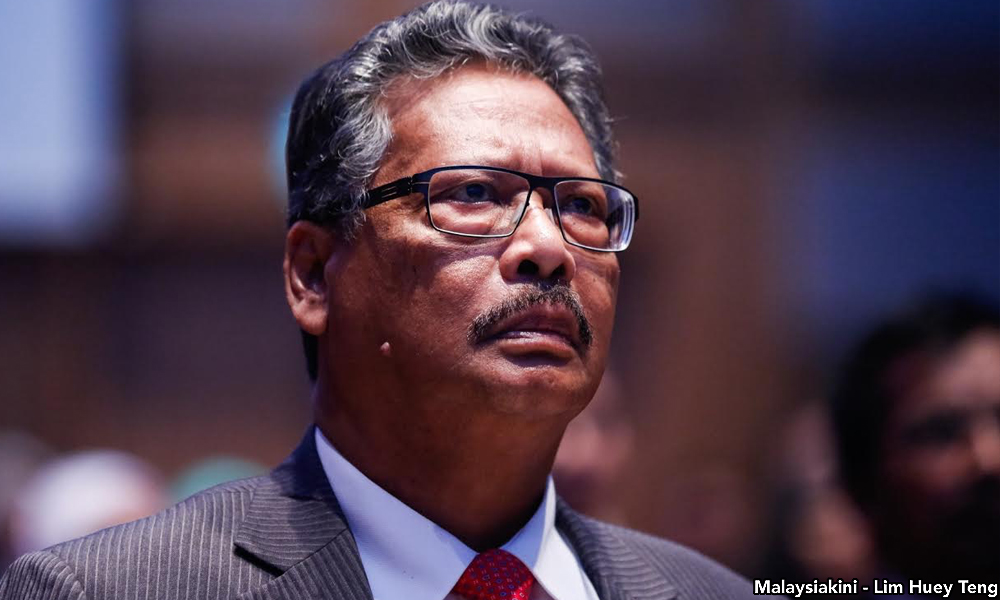 Malaysia's attorney-general (AG) Mohamed Apandi Ali thinks that the civil suit filed by the United States' Department of Justice (DOJ) to recover assets worth around US$540 million, or RM2.317 billion, is
politically motivated
.
Since the DOJ never made attempts to contact the Attorney-General's Chambers (AGC) for information or clarification, he thinks that the DOJ is less than impartial to Malaysia.
He further believes that the initiative of the DOJ to recover the allegedly stolen assets could have been influenced by a few individuals in the country, especially those in the opposition front.
My question to Apandi Ali is very simple: why has he not filed charges against those involved in the 1MDB heist, even though some of those alleged to be mainly responsible, especially Malaysian Official 1 (MO1), are still in Malaysia?
Is the AG trying to cover up the massive fraud and robbery associated with 1MDB public funds, or is he too timid to initiate any action against those responsible for the international crime of the century?
There is no reason for the DOJ to seek the opinion of government officials in Malaysia, because the crime was committed in the US. In other words, the money allegedly stolen from 1MDB was used to buy assets in the US, and therefore, the individuals broke the law in the US.
Why should the DOJ refer the matter to the AGC or the MACC, or, for that matter, to the police when it has become clear that these agencies are beholden to those in power and would not initiate any action against those responsible for the funds missing from 1MDB?
It is not that Apandi does not know what happened to the 1MDB funds, the persons responsible for the heist, the whereabouts of the persons involved, and the nature of such missing funds on the state of development in Malaysia.
A massive robbery has been allegedly committed by those who are supposed to be the guardians of public wealth, but no action has been forthcoming from those responsible for the prosecution of the offenders.
Given this, Apandi, the leading prosecutor for Malaysia, has no business criticizing the DOJ for not consulting the government before initiating a legal suit to recover the stolen funds.
Whether some individuals in Malaysia are responsible for "informing" the US State Department or not is not important. I suppose Apandi does not know, or he pretends not to know, that the DOJ does not depend on Malaysian expertise to prosecute those responsible for crimes in the US.
Thus, by trying to criticize the DOJ, Apandi has made a fool of himself. Malaysians expect him to be the leading prosecutor in the colossal crime allegedly committed by powerful individuals including the present prime minister of the country, Najib Abdul Razak, but his response is nothing but feeble and utterly disappointing, to say the least.
My advice to Apandi: If you cannot do the job, you should make a quick exit to atone for the sins committed. There is no point trying to "whitewash" a beleaguered regime that reeks of corruption, fraud and malpractice.
---
P RAMASAMY is Deputy Chief Minister II of Penang and the state assemblyperson for Perai.- Mkini