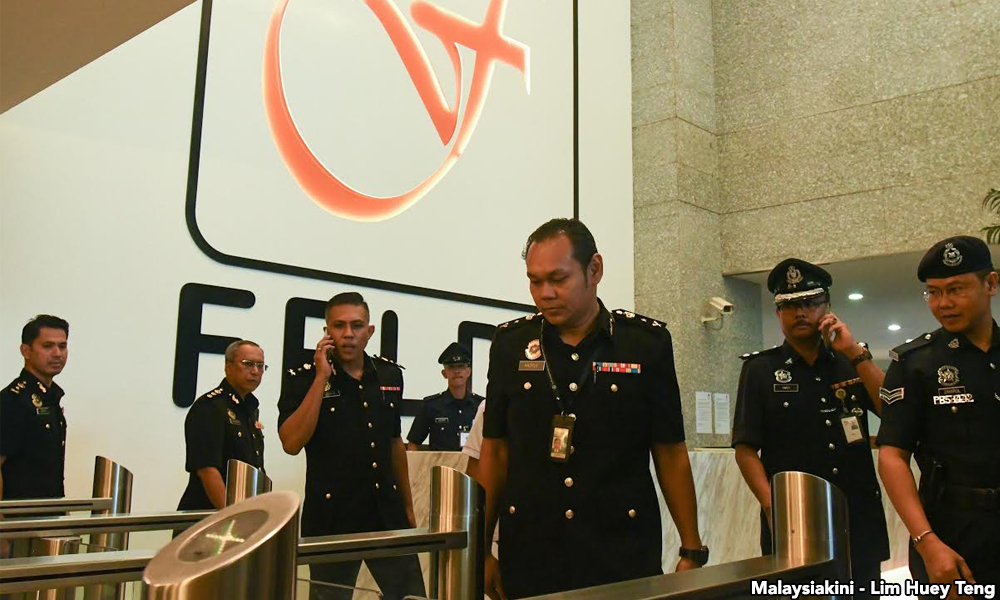 More than 20 officers from the Malaysian Anti-Corruption Commission (MACC) are at the Federal Land Authority (Felda) headquarters in Kuala Lumpur.
It is understood that their objective is to procure documents in relation to the commission's investigation on Felda Global Ventures Holdings Bhd (FGV).
This follows FGV CEO Zakaria Arshad's visit to the MACC headquarters yesterday to have his statement recorded.
Zakaria, who has been forced to take a leave of absence pending an internal probe, had told reporters that he had urged MACC to conduct a thorough investigation.
Meanwhile, FGV chairperson Mohd Isa Abdul Samad will address the press soon at the same building.
-Mkini