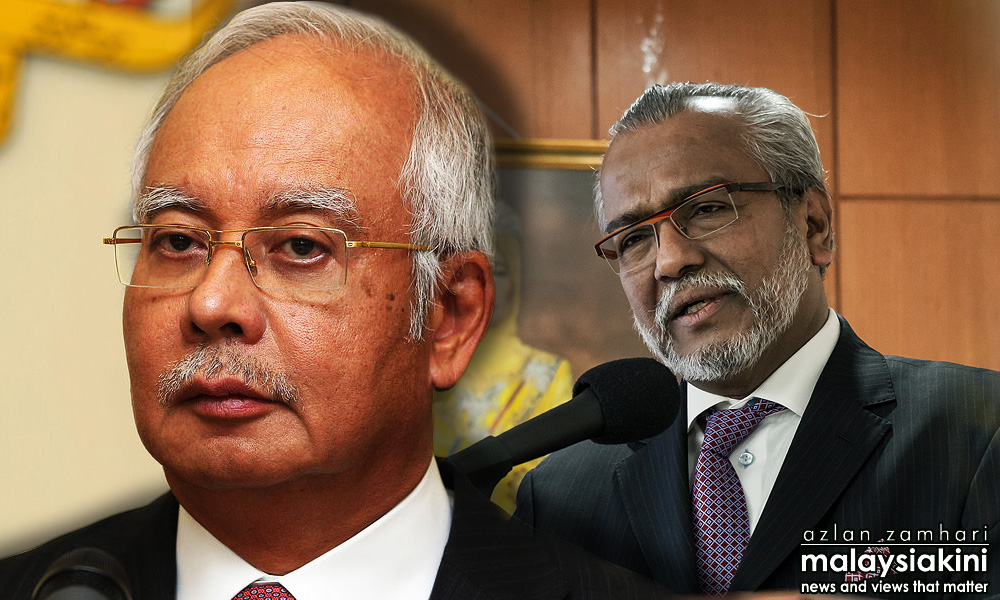 How much would Prime Minister Najib Abdul Razak have to earn before he can truly afford to allegedly transfer RM9.5 million to senior lawyer Muhammad Shafee Abdullah?
If the figures provided by Paywizard.org is anything to be believed, the man only earns RM240,000 per annum. How then could Najib afford to allegedly pay Shafee RM9.5 million?
This simply does not add up as Najib has been prime minister for only eight years. His income would be RM2.88 million at the most!
Therefore, however Tourism and Culture Minister Mohamed Nazri Abdul Aziz tried to
explain
away the controversy, it is hard for anyone to believe that the money had come from Najib's salary.
The government had claimed that Shafee was paid a mere RM1,000 for his role as senior prosecutor in the Sodomy II case, but why then did such a huge sum of money allegedly went to Shafee?
If the allegation is true, then, perhaps we want to know if Shafee had paid income tax for the RM9.5 million transferred into his account.
If Shafee failed to declare his income, it is time for the Inland Revenue Board (IRB) to investigate his case to determine the amount of taxes that he had to pay. At 28 percent, it works out to RM2.66 million.
The alleged transfer of such a huge sum of money is something suspicious for the ordinary citizen who follows the story closely.
Why should Najib allegedly transfer such a huge amount of money to a private prosecutor? Why did Najib not use public prosecutors instead when Abdul Ghani Patail was then the attorney-general?
I agree with PKR president Dr Wan Azizah Wan Ismail that the explanation given by Nazri
does not hold water
, as Nazri is not a party to this transaction.
To regain public confidence, Najib, therefore, has to come clean on this fresh allegation. Silence is not golden and if he continues to remain silent, the matter may blow up like the 1Malaysia Development Bhd (1MDB) scandal.
It would become a bane to Umno, come the next general election. Something is not right somewhere if Najib as Umno president is unable to provide a satisfactory answer.
Indeed, Nazri is the last person to open his mouth on this matter. Instead, he and his fellow cabinet ministers should be seeking an explanation from Najib himself.
Minister in the Prime Minister's Department Paul Low is supposed to be the integrity minister. Why is he also silent on this alleged transfer after it was exposed by the Sarawak Report?
Since the alleged transfer involved a huge sum, Bank Negara should be called upon to investigate both Najib's and Shafee's accounts.
Apart from the RM42 million that had allegedly flowed from SRC International into Najib's private AmBank accounts, the former Transparency International Malaysia chief cannot continue to pretend that nothing has happened with this alleged RM9.5 million transaction.
---
STEPHEN NG is an ordinary citizen with an avid interest in following political developments in the country since 2008.-Mkini