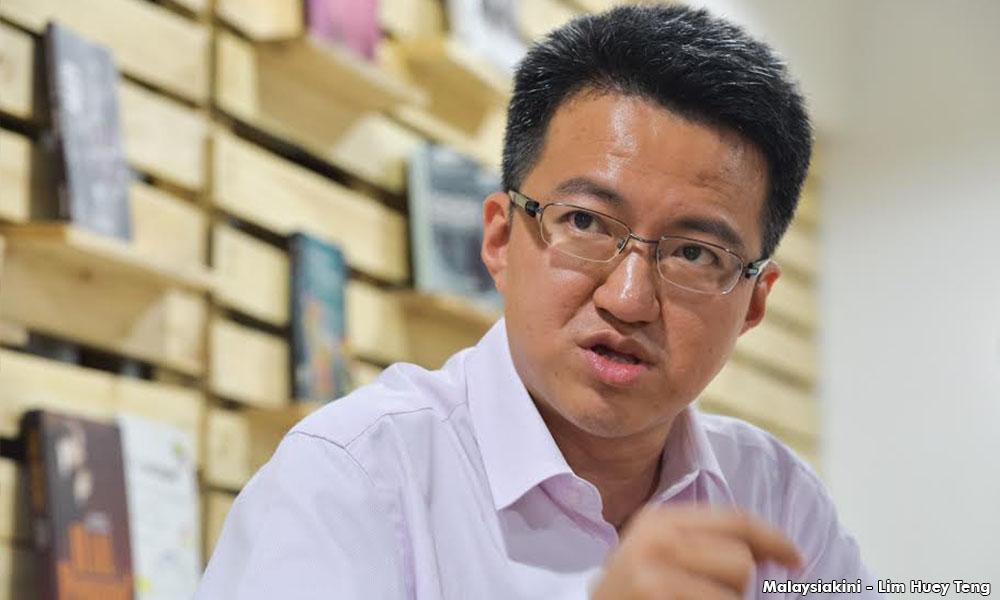 Kluang MP Liew Chin Tong has asked Communications and Multimedia Minister Salleh Said Keruak to rein in his ministry's Special Affairs Department (Jasa), which the DAP lawmaker described as a "manufacturer of fake news".
This was after Jasa issued an information blast on Whatsapp repeating allegations that DAP had in the past tried to shut down the Kluang Ramadan bazaar.
"The Jasa update purportedly stated that the real reason why the Pakatan Harapan delegation and I had been
attacked
at the Ramadan bazaar in June, was because back in 2007, DAP had protested and called for the bazaar site to be moved," he said in a statement today.
Liew reiterated that it was MCA that wanted to move the bazaar.
He claimed that MCA's former Mengkibol assemblyperson Gan Ping Sieu had also
admitted
to this when the latter said he was merely voicing the legitimate concerns of traders in town about the suitability of the venue and what were the alternatives.
"That Umno could use the propaganda machinery of the government to facilitate false accusations and perpetuate falsehood against its political rivals, shows the classless depths to which its abuse of power has reached.
"Such lies being peddled are making a mockery of Jasa's motto, 'Kebenaran Terserlah Negara Cemerlang'.
"I call upon Salleh to instruct Jasa, which is under the purview of his ministry, to stop circulating fake news as fodder for political accusations," said Liew.
Liew pointed out that Jasa has received an operational budget of more than RM20 million annually in the last eight years.
"It is unfortunate that millions of ringgit in national funds is used to spread fake news, while at the same time the government sees it fit to cut allocations for public interest sectors such as education and healthcare.
"The massive budget cuts in those sectors have directly impacted the delivery of public goods, and are arguably more worthy of the funds allocated," he said.
Liew said if Jasa is to continue on this path, then it would be best for the department to be abolished for resources to be diverted to essential services.- Mkini