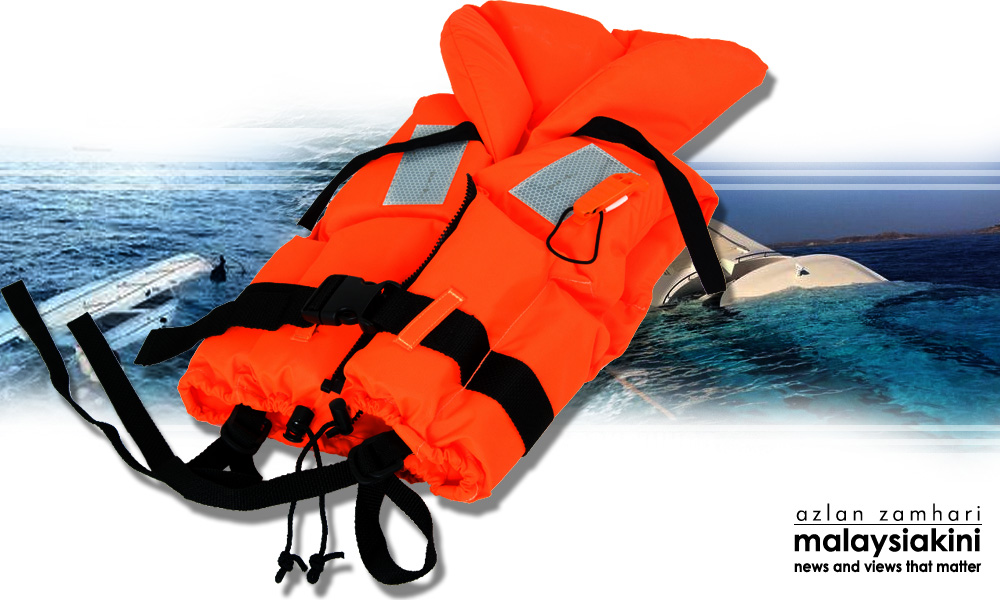 Two crew members of the container ship 'KM Avatar', who went missing after the ship sank in the waters of Tanjung Kling in Malacca yesterday, were found this morning, with one of them dead and the other alive.
Negeri Sembilan/Melaka Maritime director Capt Ahmad Faridi Ferdaus said the two were found 11.8 nautical miles from Tanjung Kling at 9.40am this morning by a search and rescue team.
He said the victim who survived was the ship's chef, known as Hermawan, 35, while the victim who died was its captain, Samuel Andianto Henuk, 52.
"The search and rescue (SAR) team found a crew member alive in a life raft, and another, who had died was found in the sea, nearby the location," he told reporters today.
Ahmad Farid said it was understood that the survivor had swum to the raft left behind by 13 other crew members who were rescued yesterday.
"Both victims were taken to the Melaka General Hospital and handed over to the police for further investigation. The search and rescue operation was ended at 2 pm today," he said adding the victim who survived was still weak and in trauma.
In the 9.25am incident yesterday, KM Avatar, a container ship from Indonesia sank in the Strait of Malacca after it was believed to have been hit by strong waves.
The ship was carrying 15 crew members, and 13 of them were rescued by a merchant ship passing through the area, while two others were reported missing.
-- Bernama