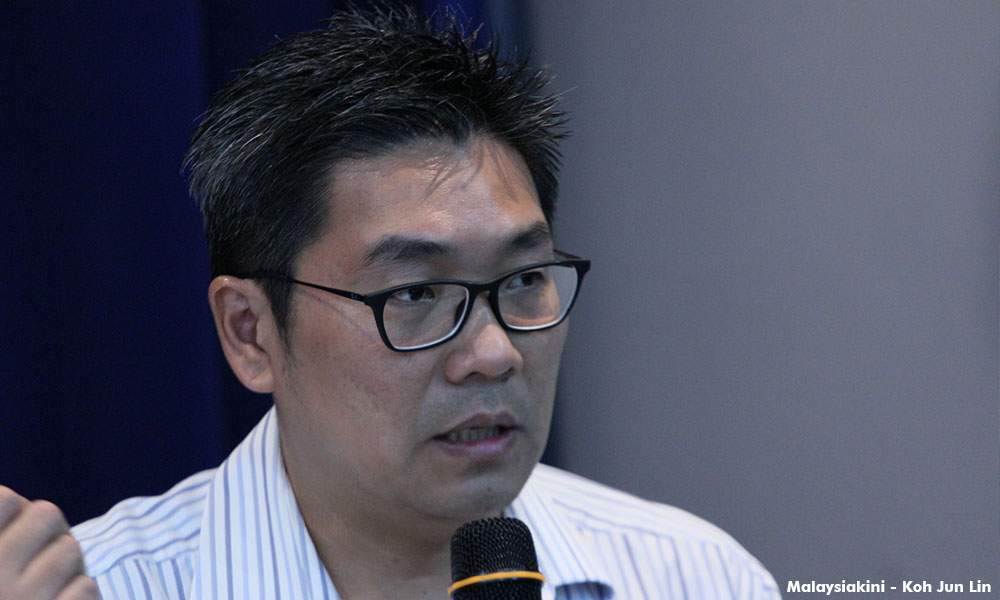 The recent fire at a high-rise building in London which claimed 12 lives has led an opposition MP to question Putrajaya's decision to slash some items from the Fire and Rescue Department budget.
Bayan Baru MP Sim Tze Tzin said that the budget cuts, which have led to some programmes being completely defunded would severely hamper the department's operations.
"These allocations are important to the work of firefighters and rescue teams, to upkeep machinery and to buy new equipment.
"I would like to ask the minister if the 2017 allocation is enough to equip firefighters in handling possible fires in high rise buildings?" he said in a statement today.
The Fire and Safety Department was allocated RM888.243 million, up from RM817.557 million in 2016. Salaries were raised and many new programmes were budgeted for, but the budget for safety equipment, training and certain special programmes were removed completely.
According to the Budget 2017 document, the auxiliary firefighter training programme, the emergency medical and rescue service training programme and funding for protective equipment for this year was nil. Sim warned that the budget cuts could potentially put firefighters and rescue workers at great risk.
"All these (personal protective) equipment is important for the safety of our firefighters.
"Budget cuts like this will make it dangerous for our firefighting men and women, putting their lives at risk," he said. Sim, who is also PKR strategy director, also pointed out that the Budget 2017 document also showed that other areas of Fire and Rescue Department activities, such as development (down 45 percent), training (15.8 percent) and fire investigations (down 6.8 percent).
He added that as Malaysia continues to rapidly construct new skyscrapers, budget slashes of the Fire and Rescue Department raises safety concerns.
"The question remains - is Malaysia ready if a fire happened in a tall building?
"Are these government allocations to the Fire and Rescue Department sufficient to keep up with the rate of constructing high rises?" he asked, in view of the recent
tragedy
at the Grenfell Apartment, London.
Sim also called on Urban Wellbeing, Housing and Local Government Minister Noh Omar to explain the budget cuts faced by the department.- Mkini