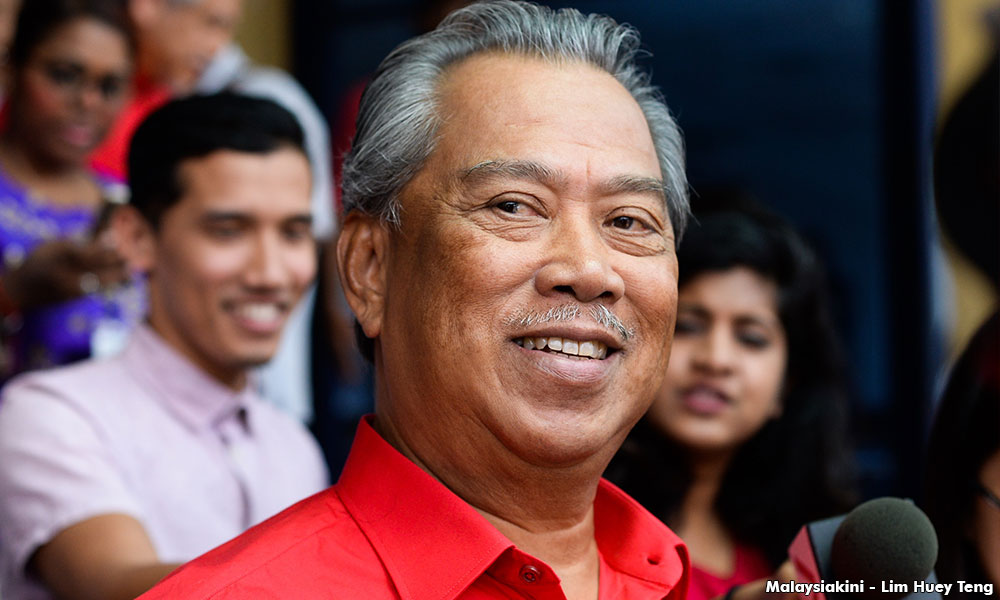 The move to investigate the foreign exchange (forex) losses has led Muhyiddin Yassin to question the reason for Prime Minister Najib Abdul Razak's silence on the matter for more than two decades.
The Parti Pribumi Bersatu Malaysia (Bersatu) president said if Najib was seeking the truth with regard to this scandal, he should have voiced his concern when he was a member of Dr Mahathir Mohamad's cabinet.
"If not in the cabinet, Najib could have raised the issue during the Umno supreme council meetings when Najib was party deputy president," he added in a media statement.
Najib was appointed a full minister in 1986, overseeing the culture, youth and sports portfolio. He continued to serve in Mahathir's cabinet until the latter's retirement in 2003.
In 2015, Najib had dropped Muhyiddin and another minister Mohd Shafie Apdal from the cabinet following their critical views on the 1MDB issue.
On Wednesday, the Prime Minister's Office announced that the cabinet had agreed for a Royal Commission of Inquiry (RCI) to be set-up into the forex losses amounting to billions of ringgit suffered by Bank Negara in the 1980s when Mahathir was prime minister.
The PMO also disclosed that the special task force set up to look into the matter had found elements of a possible cover-up.
The announcement followed the United States Department of Justice's (DOJ) latest court filing related to 1MDB, which mentioned the prime minister's wife and stepson Riza Aziz.
The DOJ has now put the allegedly misappropriated figure at US$4.5 billion and is seeking to seize US$1.7 billion in assets purportedly acquired using funds stolen from 1MDB.
It also claimed that the wife of Malaysian Official 1 (MO1) had received 28 jewellery items, including a pink diamond necklace valued at US$27.3 million, from businessman Jho Low.
Following the first DOJ filing last year, Minister in the Prime Minister's Department Abdul Rahman Dahlan confirmed that MO1 was Najib but argued that the latter was not a subject of investigation.
Meanwhile, Muhyiddin pointed out the decision to form an RCI on the forex scandal comes in the wake of Mahathir's criticism against Najib over the 1MDB issue.
"Wasn't this (forex) case investigated (in the past) and those involved had resigned? What is Najib's chicanery in forming this RCI?" he asked.
The Bersatu president is convinced that the forex RCI is an attempt to divert public attention from the 1MDB scandal.
"Najib is unable to answer the numerous questions surrounding 1MDB, especially those related to him and his family," he added.
Najib has denied abusing public funds for personal gain. He has also been cleared by attorney-general Mohamed Apandi Ali.- Mkini