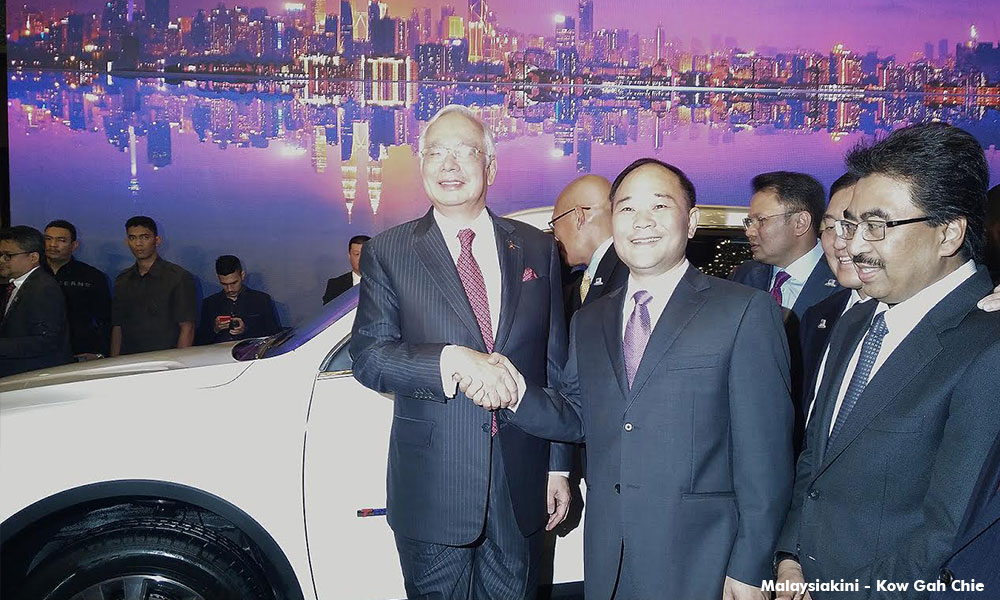 Malaysians will be impoverished and be less competitive if the country rejects foreign investments based on racist reasons, said Prime Minister Najib Abdul Razak.
Without naming any critic, he said some parties who are "economically illiterate" and racist, had harped on the issue.
"There are some who are trapped in old ways of thinking, who play on the baseless fear that foreign investments can lead to a loss of sovereignty.
"Let me tell you, that would never happen on my watch," he said at the signing ceremony which witnessed DRB-HICOM selling 49.9 percent stake in Proton Holdings Berhad to China's Zhejiang Geely Holding Group (ZGH)...
"You are 'economically illiterate' (for) rejecting FDI for ill-informed and sometimes practically racist reasons. This would only lead to the impoverishment of Malaysians and the erosion of our competitive edge," he stressed.
Increasing trade with foreign players is not a zero sum game, but can be a deal that would be beneficial to all parties, he said.
In the definitive agreement signed between Geely and DRB-HICOM, the China player acquired Proton's stake for RM460.3 million, which included RM170.3 million of cash injection and the implied value of RM290 million from the SUV Boyue model.
-Mkini