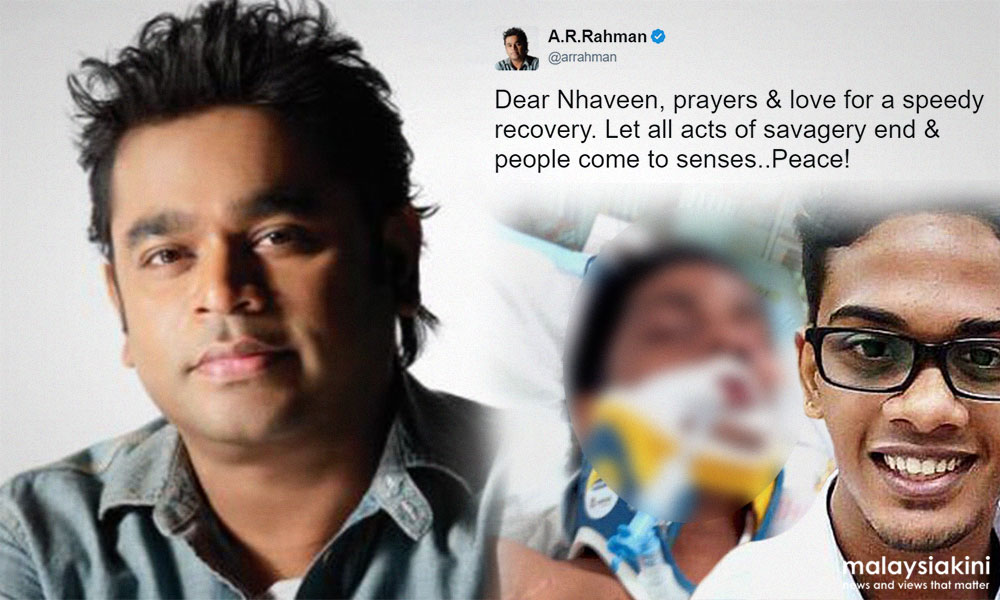 Prime Minister Najib Abdul Razak promised that bully victim T Nhaveen, who was in a coma and passed away today due to beatings by a group of teenagers, will receive justice.
"Saddened to receive news of the passing of Nhaveen. Condolences to the family.
"Justice and stern action will be taken against his assailants," Najib said in a Twitter posting tonight.
On Saturday, Nhaveen and a friend were buying burgers at a stall in George Town when his former classmates taunted him, calling him a "sissy".
After Nhaveen asked them to back off, the former classmates called their friends and attacked Nhaveen and his friend.
His friend escaped but Nhaveen was taken to a field, where the group continued beating him and also inserted a blunt object into his anus.
He was found unconscious in a pool of blood by his uncle.
He was declared brain dead and passed away at the Penang Hospital today.
Five suspects, aged between 16 and 20, have been arrested.- Mkini