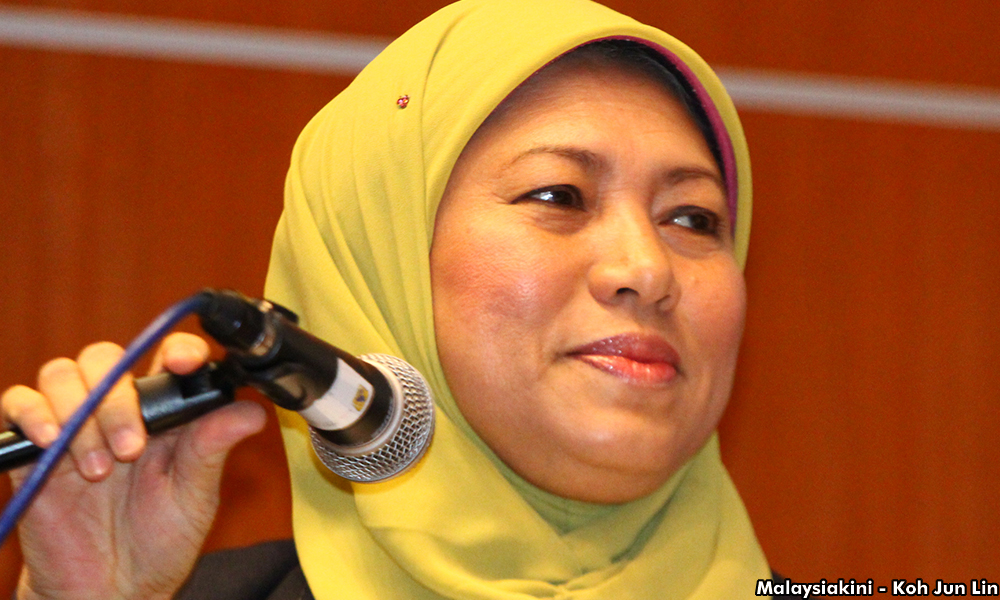 Minister in the Prime Minister's Department Nancy Shukri has clarified that checks and balances have been put in place by the Land Public Transport Commission (Spad).
This comes after the appointment of Isa Samad as the Spad acting chairperson after he willingly resigned as chairperson of Felda Global Ventures (FGV), which had been plagued with controversy lately.
Nancy, who is in charge of Spad, said the commission is a statutory body that is under the Prime Minister's Department.
"As a commission, the government has ensured that there are checks and balances in place in enforcing all Spad activities and operations.
"The commission's audit committee, as well as its legal department, will ensure that the management is always in line with the administration and legal requirements while performing their duties," she said in a statement today.
As a professional planning body as well as an industry regulator, Spad has thorough standard operating procedures it has to abide by, she said.
She also explained that the government has set guidelines and control mechanism for infrastructure projects such as the LRT, MRT, KL-Singapore High-Speed Rail (HSR) and the East Coast Rail Link (ECRL).
Throughout her time working with Spad, Nancy said she has been confident in the chief executive officer's commitment and the management line-up who have always maintained the highest level of efficiency.
Meanwhile, the acting chairperson of Spad in its non-executive role will chair the commission members' meetings to ensure the commission stays on a strategic trajectory.
"I believe that the momentum and spirit of working as a team in the Spad 'work culture' will continue to become better to ensure that land public transport is transformed for the benefit of the rakyat," she said.- Mkini