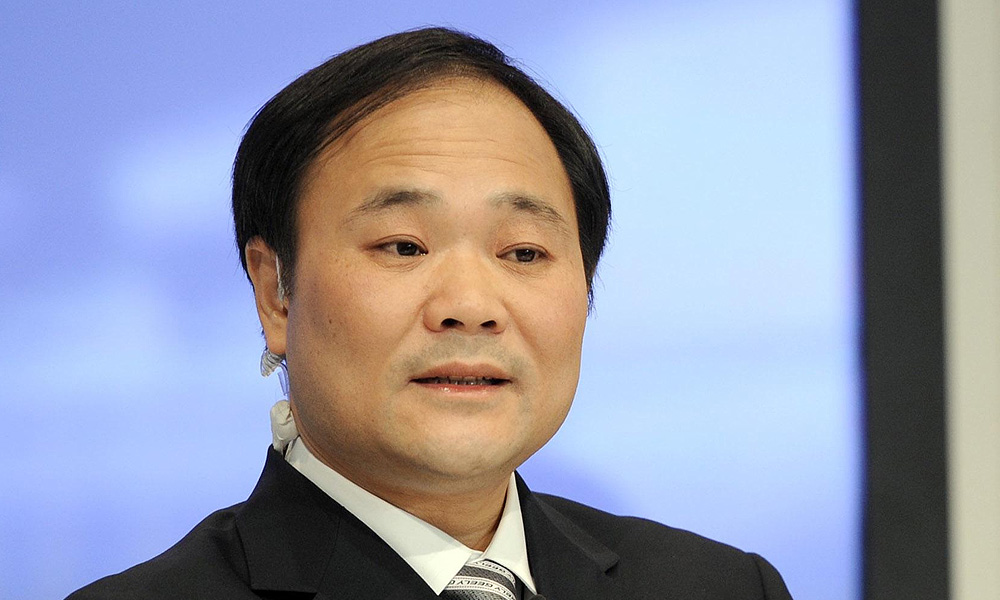 China's carmaker Zhejiang Geely Holding said its main priority is to turn around Proton Holdings Berhad in the shortest time, according to Zhejiang Geely Holdings Group (ZGH) chairman Li Shufu.
On the same note, the Geely founder also vowed to turn around Lotus Advance Technology Sdn Bhd.
"The revival of Proton and Lotus will not be an easy task in a market with fierce competition. We will need to be fully prepared for the long and challenging road ahead," he said at the signing ceremony between Geely and DRB-Hicom, the owner of Proton.
Geely cannot do this by itself but we will do our best to work together with all parties, including the management, employees, and partners, he said.
Both parties had signed a definitive agreement that saw 49.9 percent stake in Proton sold to Geely and the entire stake in Lotus sold to Geely and Etika Automotive Sdn Bhd, for a total RM460.3 million.
When asked how soon Geely can ensure the turn around over of both Proton and Lotus, Li, however, could not provide a timeline.
"Both parties will turn around the companies in the shortest time," he replied.
"I cannot give you a definitive timeline now, but rest assured we have a solid good plan that we will put in place soon, and we will announce in due course," he said.
Under the deal, Proton is set to become the right-hand-drive hub for Geely in the Asean market with Geely's Volvo cars being assembled in Proton's Tanjung Malim plant.
Li said Geely would restrict its brands from being sold in South East Asia when its cars enter the market under Proton's brand.
He, however, said there will be no restrictions from Geely for Proton to export its car to other markets outside Asean, including to China in the future.
It was reported that Proton registered a loss of RM500 million in 2016 and had requested an additional of RM1.1 billion for research and development, this year.
Earlier this month, Prime Minister Najib Abdul Razak said Proton would have recorded a loss of RM1 billion, if not for the Geely deal.
Also present was Najib, Second Finance Minister Johari Abdul Ghani, Second International Trade and Industry Minister Ong Ka Chuan, China Ambassador to Malaysia Huang Huikang, DRB-Hicom chairperson Mohd Khamil Jamil and managing director Syed Faisal Albar and Geely president An Conghui.
With Geely on board, Syed Faisal said it could provide Proton with the much needed impetuous for it to hold its head high again.
He said the immediate focus of Proton is to reclaim its position as the country's best-selling car.
"Proton's status as a national car is secure with DRB-Hicom still a major shareholder. I am positive that we will be able to impact the market positively, by coming out with products that meet market preferences in term of design and quality," he added.
Unveiling the Boyue SUV model, Syed Faisal said the voice recognition facility of the SUV model, which currently only recognises Mandarin, will be localised to include the voice recognition for other languages to suit the local market.
Boyue SUV, Proton's first SUV model, comes with a permanent SIM card-based Wifi connection and voice recognition and was on display at the venue of Geely and DBR-HICOM signing ceremony.
Syed Faisal also said that Proton has not fixed a price on the model.
"We have to discuss it. This will be predicated by the element of how much localisation we can achieve," he said.
Syed Faisal said DRB-Hicom is also committed to building research and development (R&D) test track for RM180 million for our relocation of operation to Tanjung Malim.
"Proton will also repay part of shareholder advances that DRB-Hicom has given," he added.
On the RM1.5 billion soft loan given to Proton last year, Syed Faisal said DRB-Hicom will pledge back the assets that will be transferred out to Proton, following the deal.
"If anything happens to Proton, the government can take the non-automative assets totalling RM1.2 billion," he said.
DRB-Hicom will also buy RM350 million of the preference shares on behalf of Proton for the government, he added. - Mkini