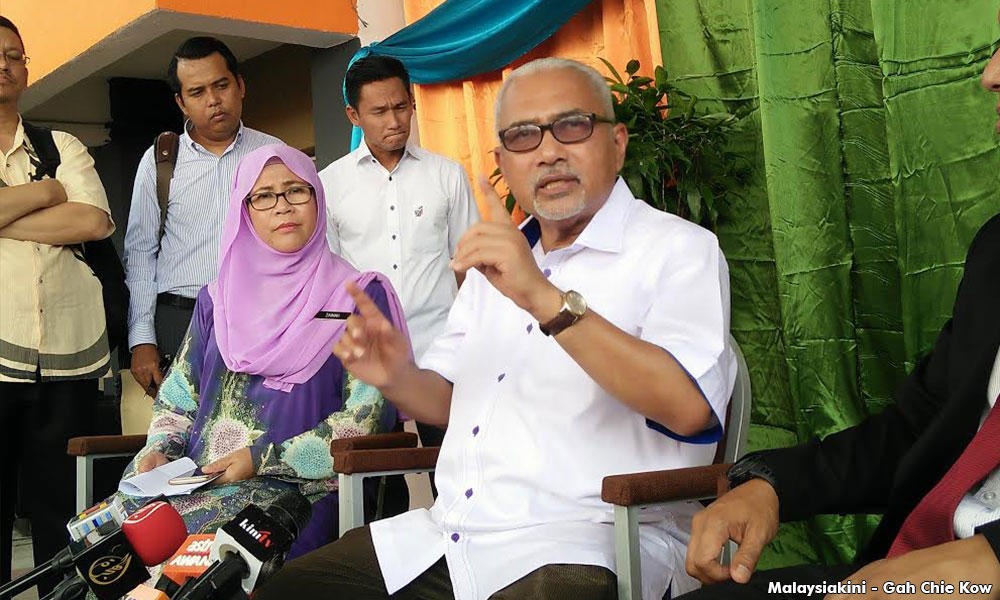 Election Commission (EC) chief Hashim Abdullah said he will hold no grudge against his critics for calling him a lackey (macai) of a political party.
Hashim, who was appointed to the post in January 2016, has been slammed for lack of independence and transparency on the EC's proposed redelineation exercise and on the allegation of phantom voters.
"Don't throw us with all sorts of allegation and accusation. I have no feelings because I had gone through that kind of development process which was not easy for me.
"It is not a problem for me and I will not be dispirited. There are people who called me macai, I have no problems too," he told a press conference after a dialogue session with students from community colleges in Selangor.
Hashim said the media, particularly news portal Malaysiakini, can write anything about him.
"Is Malaysiakini here? Ahh! Okay. You can write anything, it is not a problem. At least the ones (students) here will be able to understand," he said.
Using the analogy of a football match, Hashim said the aim is to win despite the injuries on players.
"When you hold a position, you have to understand that your aim is to score. How to score? It is up to you to tackle. Even if it (tackle) breaks your leg, that's part of the game and you cannot be angry.
"Don't be angry with the referee, linesmen and the players. Then, you will be very strong. Your organisation will be very strong (too)," he said.
-Mkini