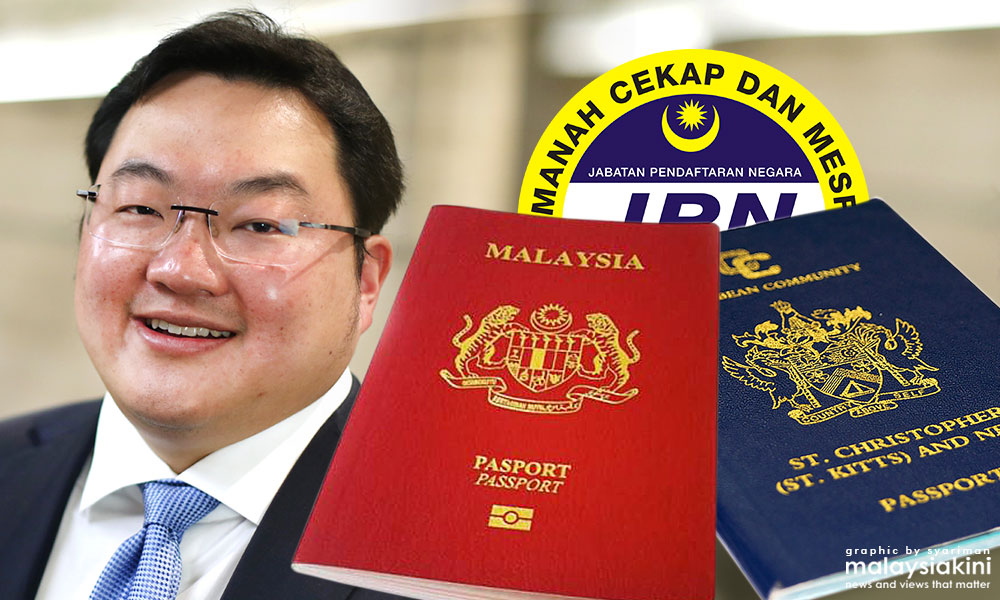 The National Registration Department (NRD) would look into allegations that Penang-born tycoon Low Taek Jho held dual nationalities in Malaysia and in St Kitts and Nevis.
When asked on the issue, NRD director-general Yazid Ramli said: "We would have to check back on it and see if there are any cases tied to him, perhaps with the Immigration Department and so on."
His comments came in the wake of the third series of lawsuits filed by the US Department of Justice (DOJ), which revealed that Low supposedly held both Malaysian and St Kitts and Nevis
passports
.
Following the revelations last week, DAP lodged a
complaint
against Jho Low to the NRD yesterday.
-Mkini