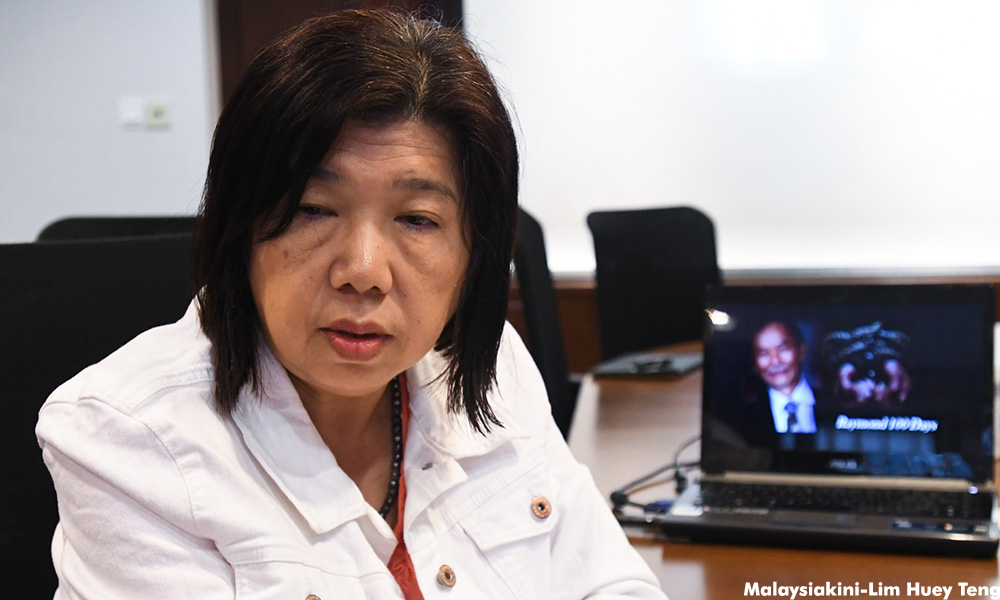 The wife of missing pastor Raymond Koh has complained she was not briefed about the latest development about her husband's abduction, which inspector-general of police (IGP) Khalid Abu Bakar announced yesterday.
"I have not been briefed about any of these so-called developments, leads or arrests by the police," said Susanna Liew in a statement today.
She added this is not the first time she had learned about developments in her husband's case only from the IGP's statements to the media.
"Like the rest of Malaysia, all I know is what I have read in the media," she said.
Yesterday, Khalid
announced
at a Hari Raya open house in Bukit Aman that a new lead into the case had unexpectedly been found after a police raid on a house linked to a smuggling syndicate in Kedah on June 17.
After a shootout, the police had retrieved the license plate of the Koh's vehicle, along with photographs believed to be of pastor's house and his two vehicles. A suspect was reportedly killed during the shootout.
Three other suspects, along with the prime suspect's widow, had been brought to Kuala Lumpur for investigation, Khalid added.
Liew said all police briefings all police briefings she had attended so far, on March 6 and 23, were "less about actual updates about the case and more about asking me to not engage with the media and to not attend public vigils and gatherings".
Koh was abducted on February 13 this year.
Nevertheless, she hoped to meet the police soon for a more comprehensive update.
"I hope that the police will contact me soon to arrange a meeting and to give me a proper update about my husband's case.
"This update should also include a full explanation about the announcements they made on April 6 and
May 24
," read the statement.
On April 6, Berita Harian Online, quoting anonymous sources, reported that Shah Alam and Johor Bahru police were investigating Koh for proselytization after a report was made in Kangar, Perlis.
Previously, Liew said she
would not entertain
questions about the claim that Koh proselytised Muslims, calling the claim a distraction to divert attention from the abduction.
It has been 134 days since Koh's abduction.
CCTV footage
showed the pastor's silver Honda Accord, bearing the licence plate number ST 5515 D, brought to a halt after being boxed in by three black SUVs along Jalan SS4B/10, before Koh was snatched from his car.
The seemingly professional nature of the abduction has made groups, even Liew herself, question if this was a case of "
enforced disappearance
".- Mkini