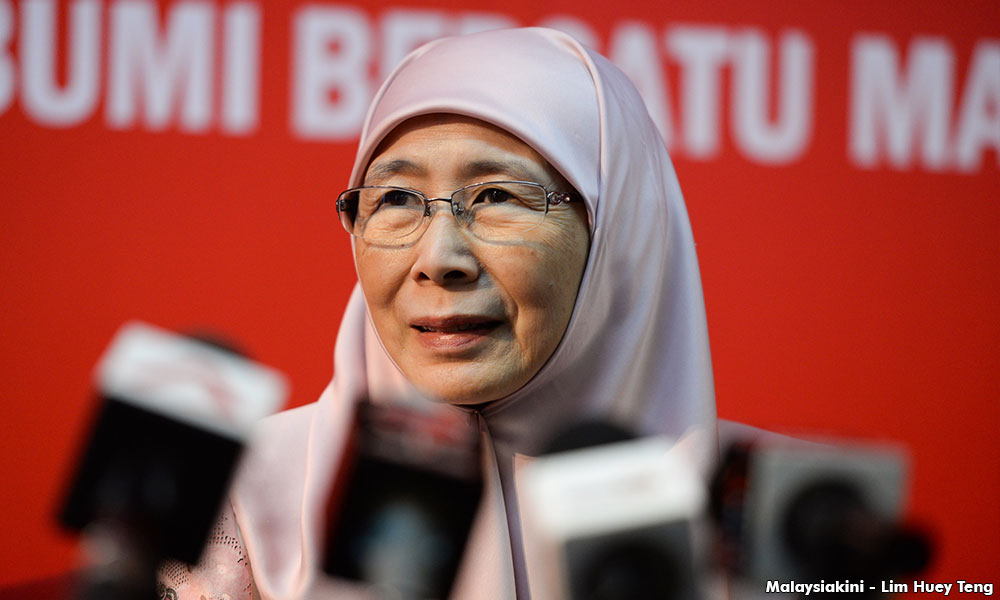 In welcoming the establishment of the Royal Commission of Inquiry (RCI) into the 1980s foreign exchange scandal involving Bank Negara Malaysia, PKR today said a similar move should be done to investigate the 1MDB scandal.
PKR president Dr Wan Azizah Wan Ismail said the call was made because the move to set-up an RCI is line with principles of good governance and public accountability for billions of ringgit
"Setting-up the RCI on 1MDB is an important move to show that the forex scandal RCI is not a selective political move or the government's desperate attempt at diverting attention from the United States Department of Justice's (DOJ) latest allegations on 1MDB," she told a press conference at the party's headquarters today.
The DOJ in its third and latest filing last week, put the allegedly misappropriated figure at US$4.5 billion and is seeking to seize US$1.7 billion in assets purportedly acquired using funds stolen from 1MDB.
The 1980s forex scandal had occurred during the tenure of Bersatu chairperson Dr Mahathir Mohamad as prime minister and the RCI was set-up at a time when he has emerged to be the government's staunchest critic.

-Mkini