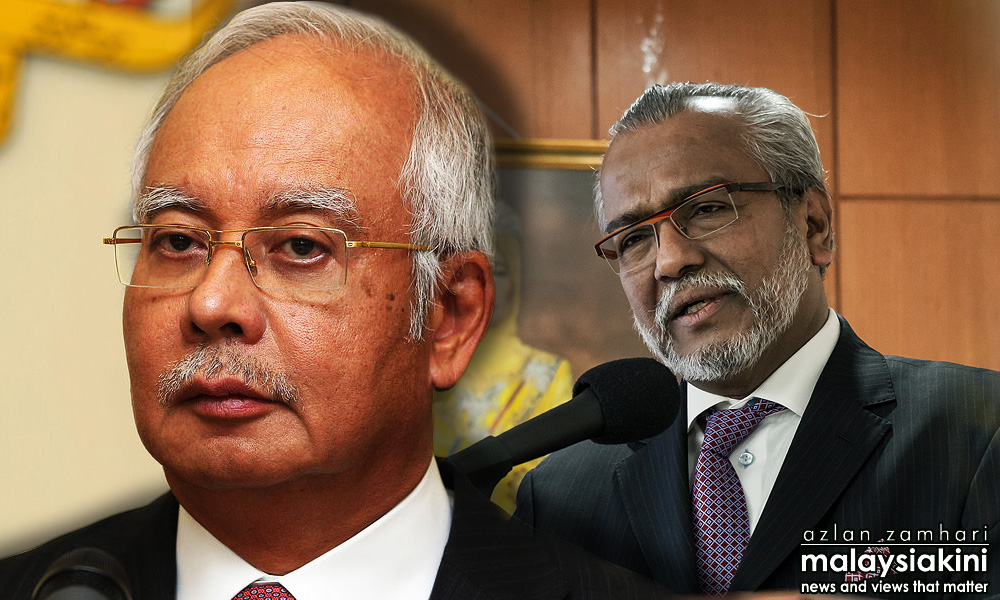 A pro-Umno portal has debunked the allegation by Sarawak Report that Prime Minister Najib Abdul Razak had paid prominent lawyer Muhammad Shafee Abdullah RM9.5 million.
The allegation, which suggested that the money could have originated from former 1MDB subsidiary SRC International, led to the opposition claiming that it pointed to the existence of a political conspiracy against Anwar Ibrahim.
Shafee acted as prosecutor with regard to Anwar's case of sodomising a former aide when the matter was heard in the higher courts.
However, MyKMU.net described the Sarawak Report allegation as "the worst of all its lies" regarding Najib and 1MDB.
"Why should Najib pay the prosecutor (to secure a conviction) when it is the judges who make the decision. Furthermore, it is the prosecutor's task to ensure the defendant is convicted," it said.
The portal claimed that the latest allegation revealed that Pakatan Harapan and former premier Dr Mahathir Mohmad have run out of ammunition to use against Najib, apart from 1MDB.
MyKMU said it would not come as a surprise that with the general election around the corner, allegations would surface that Najib even bought cat food with 1MDB funds.
Anwar is currently serving a five-year prison sentence after the Federal Court upheld his conviction of sodomising former aide Mohd Saiful Bukhary Azlan.
The jailed former opposition leader has always maintained that the charge, similar to the first during Mahathir's tenure as prime minister, was fabricated by his political rivals.
The authorities have denied this.
Last Friday, Anwar urged the authorities to probe Sarawak Report's allegation.
"What is the purpose of Najib transferring such large amount of funds to the personal bank account of a private lawyer who the Najib administration appointed to handle my prosecution?" he asked.
Meanwhile, Tourism and Culture Minister said whether or nor Shafee was paid the sum, it would not have impacted the case.
"No it shouldn't (have an impact). The only thing that can change the outcome is if the judge was paid off.
"It is not like, if you pay RM10 million (to the prosecutor) the trial will be fast, if you pay RM5 million, the trial will be slow," he told Malaysiakini, adding that prosecutors are paid to prosecute.
The opposition have also lodged police reports over the allegation.
However, Shafee has remained silent on the matter. -Mkini