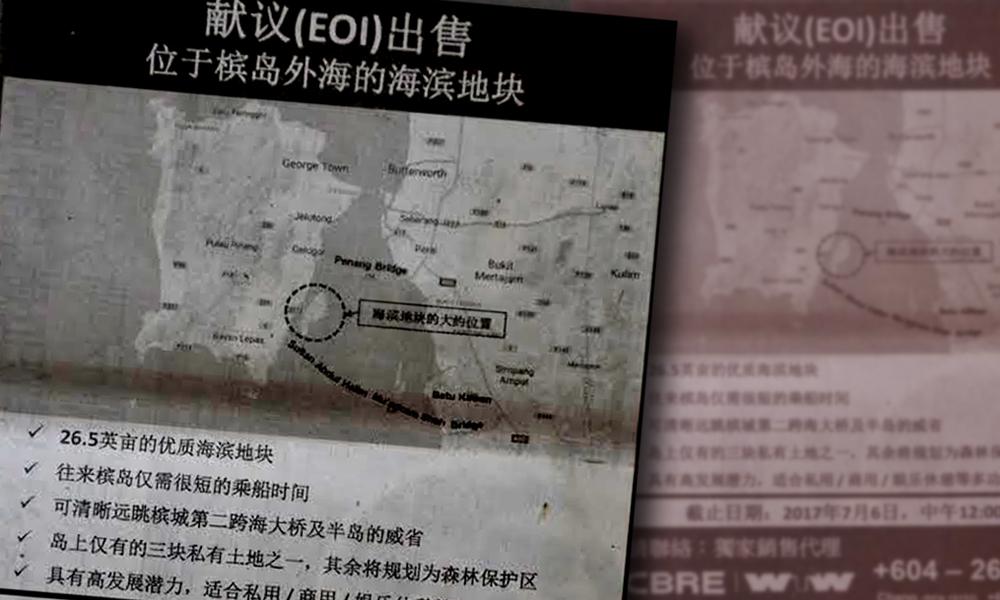 A plot of private seafront land on Pulau Jerejak, Penang, which is currently up for sale, is only meant for a shipyard, Chief Minister Lim Guan Eng said today.
Referring to an advertisement placed in Chinese language daily Kwong Wah Jit Poh, Lim insisted that the proposed sale of the land "has nothing to do with the state government".
Ownership of the 26.5-acre plot had been alienated to Boustead Penang Shipyard Sdn Bhd by the previous BN government, and it has a remaining 25 years' lease (out of 99 years), he added.
Although the advertisement stated that the plot "has high development value", the Penang government will only approve it for shipyard purposes, he stressed.
"Don't ever dream of converting the land for commercial or recreational purposes.
"This is a clear warning to those who wish to bid for the land, that we will not approve it for any purpose other than for a shipyard," Lim said at a press conference today.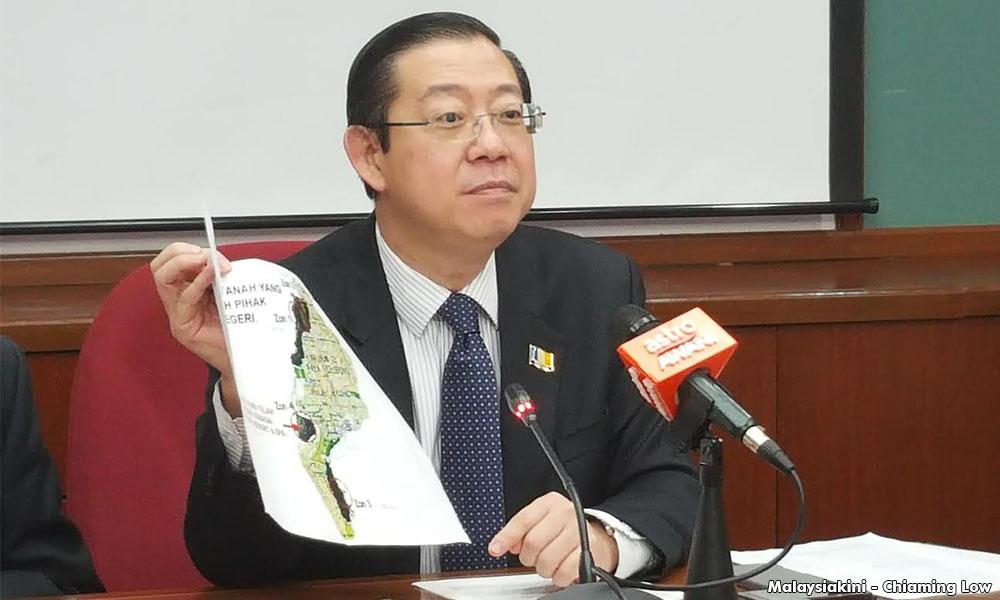 "We will not entertain requests to convert the land for commercial or recreational purposes."
Lim also denied any knowledge of the proposed sale of the land, which was advertised by property agent CBRE|WTW Real Estate Sdn Bhd, appointed by Boustead.
"We do not know anything of the proposed sale of the land. We only came to know about it when we were alerted on this by Malaysiakini," he said.
He was referring to a report by
Malaysiakini
on June 2, where it was stated that an
"expression of interest"
for the sale of the land had been advertised in a Chinese daily.
The report also stated that the plot may be owned by Boustead, the second-largest owner of the land after Tropical Island Resort Sdn Bhd (TIRSB).
Boustead owns two lots of land, measuring 20.20 acres and 5.48 acres respectively, on Pulau Jerejak and both are categorised for use under business and industrial purposes.
'Only way is to change state government'
Documents from the Penang Northeast District Land Office provided by Lim during the press conference showed that the land cannot be transferred, leased, developed or sold without approval from the state government.
Claiming that the company which owns the plot of land has links with BN, Lim said the only way to have the land developed for commercial or recreation purposes is to "change the state government".
"We will not consider it for anything else except for a shipyard. I heard they have plans to build China warships in Malaysia, perhaps the shipyard will be used for that," he claimed.
Asked if the Penang government would acquire the plot of land, Lim replied "we cannot afford it, we do not have the money".
As to why he was taking such a hardline stand against any request to convert the land, Lim said, "We want to preserve the island.
"Why do we want to build more commercial buildings on the island? Enough lah. Let it remain as a shipyard, for that can provide employment opportunities."
Eighty acres of land on Pulau Jerejak,
currently owned
by TIRSB, have already been earmarked for development.
Penang activists have called for the plan to be shelved, saying that Pulau Jerejak, should be preserved for its historical and heritage value.
TIRSB is jointly owned by the Penang Development Corporation (PDC, 49 percent) and UDA Holdings (51 percent).
PDC, the state development arm, recently sold its stake to Q Island Development, a property developer under Ideal Property Group.
Touting this as "definitely a right decision", PKR Bayan Baru MP Sim Tze Tzin lauded the state government's effort to stop Boustead from converting the land for commercial and residential development on Pulau Jerejak.
"As the MP for this area, I have a special fondness of the green and untouched Pulau Jerejak. I have voiced out many times to gazette the forest into a forest reserve, I am glad the state government is finally doing it.
"Some has suggested to develop it into something like Sentosa Island Singapore. Are you kidding me? Sentosa is so 'fake' with ugly concrete buildings. Nothing beats natural and untouched forest.
"Let's keep it this way for our future generations," he said.- Mkini