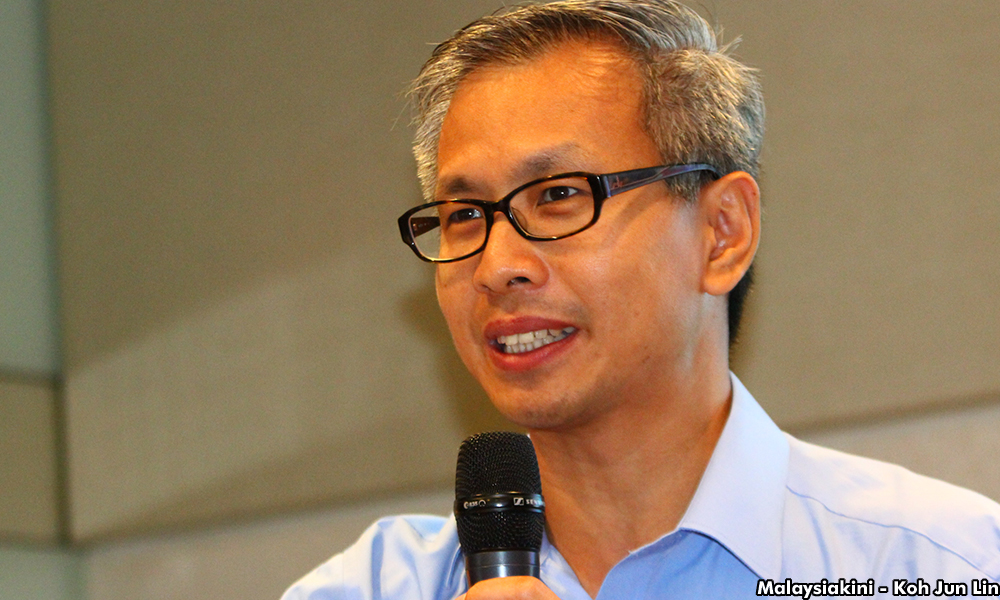 DAP lawmaker Tony Pua today urged Malaysians to file reports on the abuse of power and money laundering in 1MDB with the Malaysian Anti-Corruption Commission (MACC), in heeding to a recent call by the anti-graft body for the people to be 'brave' and file reports on corruption.
"We wholly support MACC chief commissioner Dzulkifli Ahmad's call for Malaysians to be 'brave' to report all cases of corruption to the agency," Pua said in a statement, adding that Dzulkifli's call could not have come at a more opportune time than now, following the expose by the US Department of Justice (DOJ).
Telling "concerned Malaysians" that they need not fear the MACC, Dzulkifli on Saturday said the public can
make reports
by calling the commission's hotline or via letter or email.
Malaysians, claimed Pua, had been "outraged and flabbergasted" by the latest suit filed last Thursday by the DOJ to recover billions worth of assets using funds allegedly laundered from 1MDB.
In the third and latest filing, the DOJ puts the allegedly misappropriated figure at US$4.5 billion and is seeking to seize US$1.7 billion in assets purportedly acquired using funds stolen from 1MDB.
Among the list of items to be seized are a yacht, diamond jewellery, a fitness chain, and artworks.
With the information and evidence contained in the 251-page suit, Pua said all Malaysians can now be 'brave' and ring the toll-free 1800-88-6000 number to file a complaint against corruption, abuse of power and money laundering by 1MDB as well as against both Malaysian Official 1 and his wife who were mentioned in the suit.
"After all, there is no bigger case of corruption plaguing the country today than the RM42 billion 1MDB scandal."
This, added Pua, will answer Dzulkifli's 'honourable plea' for the public to help the MACC "realise the anti-corruption revolution to ensure that the country is free from corruption and abuse of power within the next three years when it hits the year 2020".
However, Pua thinks that the bigger question is whether MACC will be equally brave as ordinary Malaysians to investigate MO1, his wife, 1MDB officers, as well as businessman Low Taek Jho who was named in the suit, and his associates for their crimes.
"Dzulkifli shall not be so cowardly as to abdicate from his constitutionally enshrined responsibilities by passing the buck to the Royal Malaysian Police, as he so declared at the same press conference." -Mkini