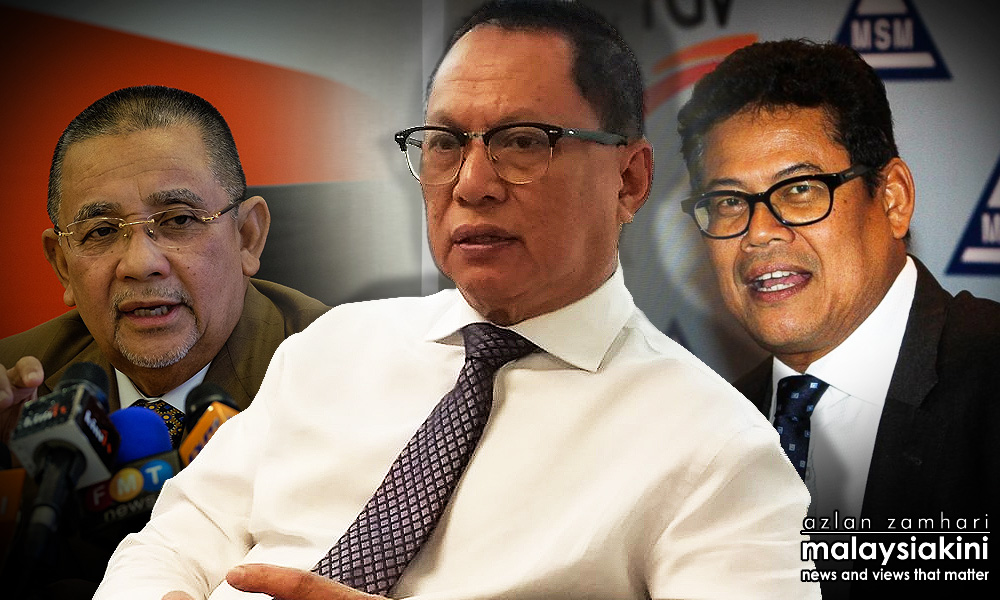 Umno supreme council member Mohd Puad Zarkashi believes both Felda Global Ventures chairperson Mohd Isa Abdul Samad and the company's CEO Zakaria Arshad should voluntarily resign from the company.
"Choose the dignified path. Let new blood take over and continue efforts to ensure that FGV benefits the 'shareholders', especially Felda settlers," he posted on his Facebook page today.
He said it was unlikely that the duo could ever work together again, following the FGV board's decision to
suspend Zakaria
, and they must be separated.
"They shouldn't have to wait for the prime minister to intervene... They must be separated," added Puad, who is also the head of the Special Affairs Department (Jasa), the communications unit of the Communications and Multimedia Ministry.
Should the spat between the duo continue, this would result in a "trust deficit" which would cause FGV's share price to fall.
He also urged Felda chairperson Shahrir Samad to not remain silent on this issue for too long.
Zakaria and three others were suspended by the FGV board yesterday and are subject of an internal probe.
Zakaria said that he had attempted to stop "
ridiculous
" investments proposed by the board led by Isa.
Meanwhile, Puad said that this was the opportune moment to study the powers vested in GLC chairpersons, CEOs and those who appoint board members.
"This is to prevent such institutions from being abused for personal interests," he added.
Pua said it is not uncommon to hear of a company chairperson heading several other companies, which could lead to bad corporate practices.- Mkini