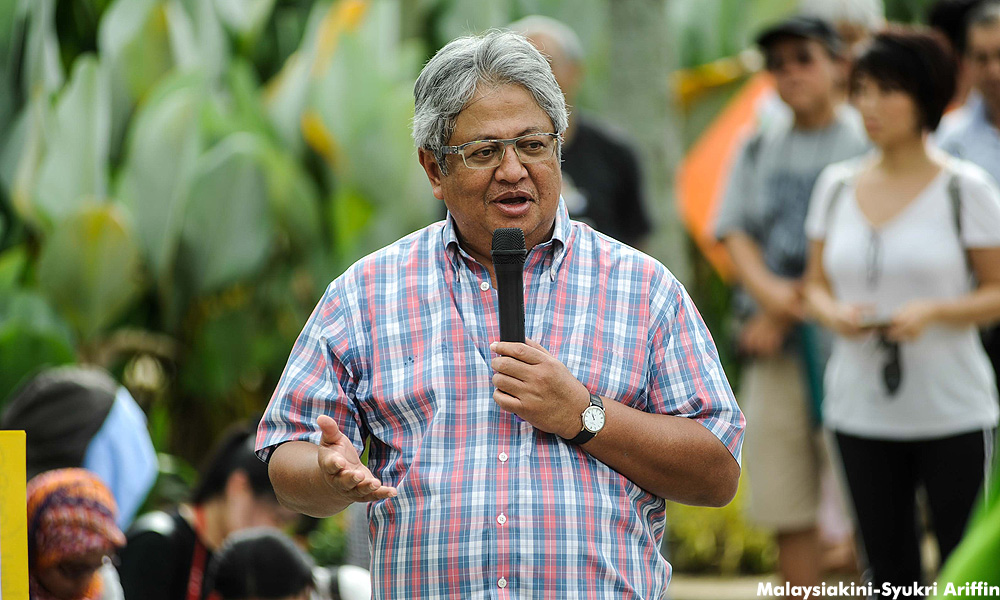 Former law minister Zaid Ibrahim believes that being a "dead democrat" is better than those who despise Dr Mahathir Mohamad.
He was responding to Suaram adviser Kua Kia Soong, who had labelled those who wanted Mahathir to be prime minister again as "dead democrats".
Kua pointed out that Mahathir, during his tenure as prime minister, had used the now defunct Internal Security Act 1960, which allowed for detention without trial, in a crackdown codenamed "Ops Lalang" to assail the judiciary and allow the deterioration of democratic institutions.
Repeating his call on the 92-year-old politician to atone for his past misdeeds, the Suaram adviser described Mahathir as a "born again democrat".
In a Twitter posting this morning, Zaid said: "Me 'walking dead democrat?' Maybe, but a lot better than Mahathir haters. Dead democrats forgive and forget, haters just hate."
Me "walking dead democrats?" Maybe , but a lot better than Mahathir haters. Dead democrats forgive and forget; haters just hate
#fb
Interestingly, it was Zaid, who as law minister under Mahathir's successor Abdullah Ahmad Badawi, had pushed for judges suspended during the judicial crisis of 1988
to be compensated
.
In June 2008, he presented ex-gratia payments to former lord president Salleh Abas, former supreme court judges Azmi Kamaradudin, George Seah, Wan Hamzah Mohamed Salleh and Wan Suleiman Pawanteh.
This episode had angered Mahathir, who criticised Zaid.
In return, Zaid had replied that Mahathir would never be able to accept that payments were made to the judges because it reflected badly on his legacy as prime minister.
He said Mahathir would never understand the need for reforms because, to him, "more authoritarianism is better".
However, Zaid, who is now a DAP member, has
repeatedly endorsed
Mahathir to be named as Pakatan Harapan's prime minister candidate.
Dr M willing to reconsider
Mahathir, who was prime minister from 1981 to 2003, is now chairperson of Parti Pribumi Bersatu Malaysia (Bersatu), which is a member of the opposition coalition.
Initially, the former premier had insisted on working in the background and dismissed speculations that he would return to active politics.
Over the past two weeks, Mahathir has expressed
willingness to reconsider
the possibility of helming the nation again if Harapan wanted him to.
This has
caused concern
among supporters of jailed former opposition leader Anwar Ibrahim, who want him to be prime minister.
However, there are those who believe that with Anwar being in prison, Mahathir is the best choice with regard to roping in the Malay votes for the opposition.- Mkini